DaLion 4.0
Data mining as basis for cyber-physical systems in the production of lithium-ion battery cells (DaLion 4.0)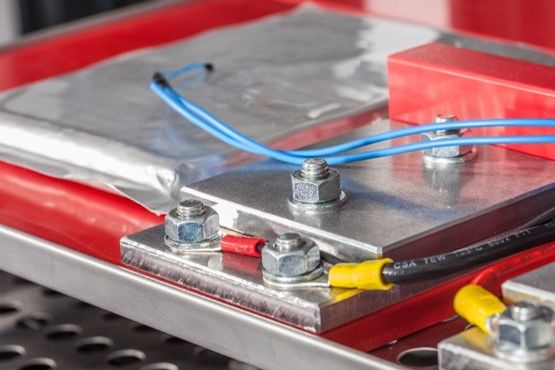 Project Information:
3 years (01.01.2019 - 31.12.2021)
BMWi (03ETE017A)
Funding: 4.4 Mio € (TUBS)
Project Partner:
ISRA VISION AG & Coperion GmbH & Manz AG
BREDEX Software Entwicklungs- und Beratungs-GmbH
FMP Technology GmbH Fluid Measurements & Projects
GPS Gesellschaft für Produktionssysteme GmbH
---
Motivation
The production of lithium-ion battery cells is characterized by complex interrelations between specialized production processes, periphery and technical building services. The technologies in the production system have different technology readiness levels. This increases the complexity of the production system. Interactions between process parameters and other parameters are not well known so far. An understanding of these interrelations is necessary in order to improve planning and operation of a battery cell production line towards more efficient and more productive battery production.
Project description
Cyber-physical production systems (CPS) are a central approach for industry 4.0 solutions. CPS connect production data in virtual models as a basis for planning and control of production processes. Different scopes have been identified for modelling battery cell production in a CPS. These are subjects of the project DaLion 4.0.
In the context of the project innovative virtual models of the battery cell production system are designed. They aim is to support the planning and control of such systems. Another aspect of the project is the development of quality management strategies, such as tracking tracing concepts or the design of quality gates. This also includes the quality inspection of materials and semi-finished products.
The project aims to enable a profound understanding of the process chain for battery cell production. This is also supported by additional and new measuring instruments. The results should be used to dedicate specific measurements for process improvement and to develop strategies for process management.
---