ÖkoTroP
Ecologically gentle dry coating of battery electrodes with optimized electrode structure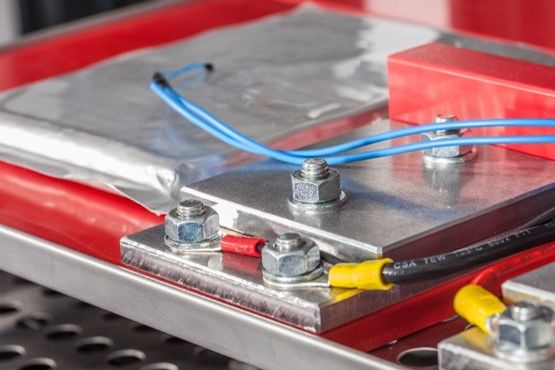 Project Information:
3 years (01.02.2020 – 31.01.2023)
BMBF (03XP0241B)
Funding: 817.000 € (TUBS)

Total Project Volume: 2.622.000 €
Project Partner:
Landshut University of Applied Sciences (TZE)
Fraunhofer Institute for Manufacturing Engineering and Automation (IPA)
Fraunhofer Institute for Silicon Technology, Battery Systems for Special Applications (ISIT)
---
Project overview:
The aim of the ÖkoTroP project is the (further) development of technologies for the production of homogeneous dry-coated electrodes with optimised electrode structure. Within the scope of the project, the electrostatic dry coating as well as the brush application of the first ProZell cluster are to be continued and optimised. In addition, the basic feasibility of screen application and direct calendering is to be demonstrated and the performance, also in comparison with the first mentioned processes, is to be specified. The optimization includes criteria such as coating quality, coating costs and resource consumption. All technologies have the potential to significantly reduce the costs and emissions of electrode production compared to the wet coating processes commonly used today. Further objectives are the implementation of all technologies for the roll-to-roll coating of both graphite and NCM 622. In addition to working out the relationships between processes, process parameters and electrode performance, the parameters determining the resource consumption of the technologies are also investigated and compared. Within the framework of ÖkoTroP, important quality parameters of the four dry coating processes (above all the uniformity of coating thickness and mass loading, edge formation, mechanical stability and edge formation) are also to be identified and improved. In addition, a cost and ecological assessment is to be carried out in cooperation with the accompanying project EcoZell.
Goals and Tasks of the iPAT:
Investigation and distribution of dry pre-structured electrode material composites (anode / cathode).
Establishment of solvent-free process routes using planarsieve application and direct calendaring.
Implementation of a roll-to-roll process in each case.
Technical, ecological and economic evaluation of the investigated processes compared to the solvent-based route.
---