OptiZellForm
Acceleration and energetic optimization of cell formation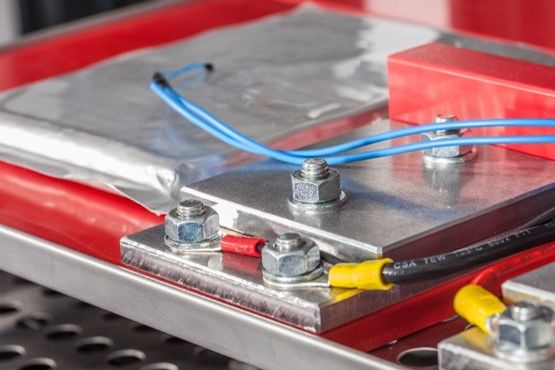 Project Information:
3,5 years (01.07.2016 - 31.01.2020)
BMWF (03XP0071B)
Funding: 0,36 Mio € (TUBS)
Total Project Volume 1,2 Mio €
---
Motivation
The formation of lithium-ion-batteries is one of the most important and time-consuming process steps during the manufacturing. While charging lithium-ion batteries for the first time the solid-electrolyte interphase is build. This layer is influenced by several material and process parameters and determines the performance and aging of the battery cell. The understanding of the interdependences during the formation process is key to optimize the formation procedure with regard to quality, costs and time.
Project description
The project ''OptiZellForm" aims to generate deeper knowledge and faster formation protocols of lithium-ion-batteries to save processing time. Besides that the energetically optimization is another goal to reduce the processing costs. Therefore the main electro-chemical and ambient influencing factors are investigated by means of parameter and post-mortem studies. Several formation protocols with different electrolyte wetting times, current rates and load profiles are analysed. Furthermore external pressure and ambient temperatures are varied. Based on the collected data a battery model is developed in order to derive time-optimized charging protocols depending of the material parameters.
---