Artemys
Scalable, cost-effective production technologies for composite kathodes and electrolyte separators in all-solid-state batteries (Artemys)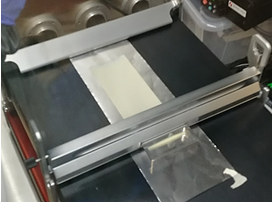 Project Information:
3 years (01.07.2017 - 31.03.2021)
BMBF (03XP0114L)
Funding: 1.3 Mio € (TUBS)
Total Project Volume: 6 Mio €
Project Partner:
BASF SE, BMW AG, Ferro GmbH, Thyssenkrupp System Engineering GmbH
Fraunhofer Institute for Ceramic Technologies and Systems IKTS
Glatt Ingeniereurstechnick GmbH, Rehm Thermal Systems GmbH. TRIDELTA Thermprozess GmbH
KIT, Universität Bayreuth
---
Project description
Lithium-ion batteries with solid electrolytes are promising candidates for safe energy storage devices with high specific energies. The concept of these all-solid-state batteries (ASSBs) has been established at the laboratory scale with fast ion conductors based on oxidic as well as sulfidic materials. Nevertheless, there are still a lot of hurdles for upscaling the synthesis routes, which is needed for the application in electromobility applications. In the ARTEMYS project the two distinct material concepts (oxidic and sulfidic ion conductors) should be evaluated regarding feasibility for industrial mass production. The development of the oxidic ion conductors is made by Glatt powder synthesis. Based on preliminary studies of the project partners on these materials, large scale manufacturing technologies should be established.
Subproject description
The focus of the subproject lies on the sulfidic solid electrolyte. Lithium thiophosphates as promising materials with high lithium ion conductivity should be used to investigate scalable production methods for cathodes and separators. By employing pure lithium metal as anode material, the energy density could be increased compared to conventional lithium ion batteries. Specific objectives herein are:
Development of a tape casting technique for cathode and separator slurries (identification of the ideal composition and critical process parameters)
Characterization of the microstructure and correlation with the resulting electrochemical properties of the battery components
Production of full cells with lithium metal anodes and evaluation of the functionality
Stacking of several cells to battery stacks with a capacity of around 1 Ah
---