Working at TU Braunschweig
Research and Teaching require freedom – which is why it is difficult to compare working at a university with working in the business sector. In addition to hierarchies that are similar to those found in the corporate world, a university with its academic hierarchies and traditions follows its own rules. Technische Universität Braunschweig is no different in this regard.
Our teams are organised in institutes, working groups, administrative units and projects. These are characterised by individual subject- and department-specific cultures and work with a great deal of autonomy. They carry a great responsibility in terms of the accuracy of their scientific results and the education of our students.
Research and teaching, campus life and services at TU Braunschweig are all based on our shared aims and values.
From our student assistants to our professors, each team member is important to us. For only together are we able to perform outstanding research and provide excellent teaching – our primary goal. In order to fulfil this goal, we need highly productive employees who bring passion to their work. Does this sound like you?
On the following pages, you will find useful information about working at Technische Universität Braunschweig. Have a look around, you might be just what Technische Universität Braunschweig is looking for – and vice versa!
Dietmar Smyrek
Vice President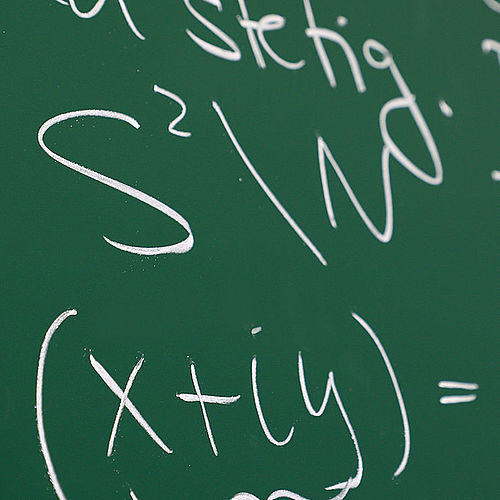 Who are we looking for?
Clever minds are key! And this is why we are looking for the very best employees. What counts is your professional expertise. But it is just as important that you and TU Braunschweig make for a good fit.
We value autonomy and personal responsibility in our employees. We strive to be among the best and work with a focus on performance and finding solutions to the problem at hand. If you like to tackle challenges and work with a passion, you have come to the right place!
What do we have to offer?
A university is a special kind of employer. All of our employees contribute towards our research and teaching and thus contribute to the progress of society and the academic education of our students.
Cosmopolitan
At Technische Universität Braunschweig, you will work in an international environment. More than 3,000 students and scientists from more than 110 countries study and research here, enriching our university and the city of Braunschweig.
Working in a network
Get to know ForschungRegion Braunschweig, one of Europe's most active research regions. In addition to the region's other universities, the local Helmholtz Centre, Fraunhofer Institute and Leibniz Institute are first-rate cooperation partners right here in our city.
Always something happening
One source of inspiration lies in the numerous events you can enjoy on campus, from concerts and plays to lectures and debates. An important partner of TU Braunschweig in this regard is the Haus der Wissenschaft (House of Science), which stimulates and promotes dialogue between science and other areas of society.
For our organisational charts, documents and processes, please see TU Braunschweig's internal Information Portal.
Braunschweig and its surroundings
Braunschweig has a lot to offer. With some 250,000 inhabitants, it is the largest city between Hanover and Berlin. And its future looks bright: the nationwide Zukunftsatlas Regionen ranking has confirmed that the region has excellent prospects and the best dynamics. But don't take our word for it – come and see for yourself!
Citylife
Take a little shopping stroll and discover the lively inner city with its historic centre, the Burgplatz, and the half-timbered houses of the Magni area. Enjoy the diverse events offered by the Lion City, with plays, concerts, readings and numerous exhibitions at museums and art galleries.
Excursions
Whether you want to experiment at the phaeno museum in Wolfsburg, trace Lessing's footsteps in Wolfenbüttel or explore the Stone Age at the paläon museum in Schöningen, there are many attractive destinations all around Braunschweig. And Hanover, Hamburg, Berlin and Leipzig are just as easy to reach from here.
Purest nature
Nature enthusiasts will love Braunschweig and will particularly enjoy canoeing on the Oker River or strolling through its many parks and forests. Those seeking even more green will be delighted to find themselves only 45 minutes by car from the Harz region, Northern Germany's highest mountain range, with its wild rivers and many lakes. Here you can hike, climb, mountain bike or ski to your heart's content.
Have a look around
Would you like to have a first look around online? Visit our online Magazine or check out our Calender of Events.
You can also follow us on Facebook, Twitter and Instagram!