InteKal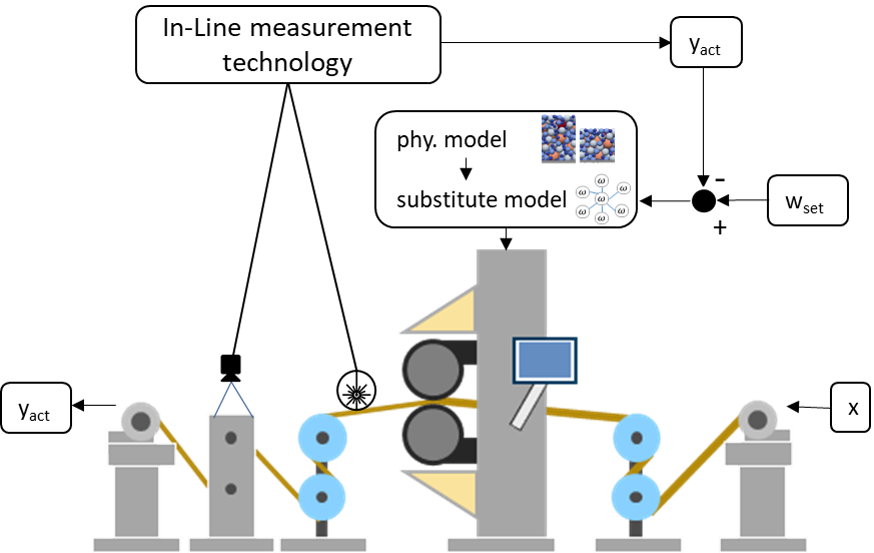 Project Information:
3 years (01.03.2021 – 29.02.2024)
BMBF (03XP0348A-C)
Funding: 0.8 Mio € (TU BS)
Total Project Volume: 3.1 Mio €
Project Partner:
wbk Institut für Produktionstechnik (KIT)
iwb Institut für Werkzeugmaschinen und Betriebswissenschaften (TUM)
Associated Partner:
Siemens AG
BREYER GmbH Maschinenfabrik
---
Motivation
To increase the electrochemical energy storage, the compaction of electrodes is an important process step to increase the volumetric energy density. Thus, the compaction step has to be investigated more intensively on both electrode properties and machine parameters.
Project Description
The Project "InteKal" is located in the "InZePro" Cluster. The Cluster's goal is to increase the efficiency of the manufacturing process of batteries by establishing intelligent and adaptive processes for each production step. "InteKal" has a closer look at the calendaring process. By developing automatic process monitoring, regulation and control an innovative and cost optimized plant technology is created. Therefore, additional sensor technology is integrated in the calendar plant as well as fast and intelligent ways to process the received data. To further support this project an electrode digital twin is developed. The digital twin increases the data size and allows prediction of the electrochemical behavior of the electrodes after compaction. This leads to a faster and more precise plant optimization.
---