BaSS
Battery Safety Standardization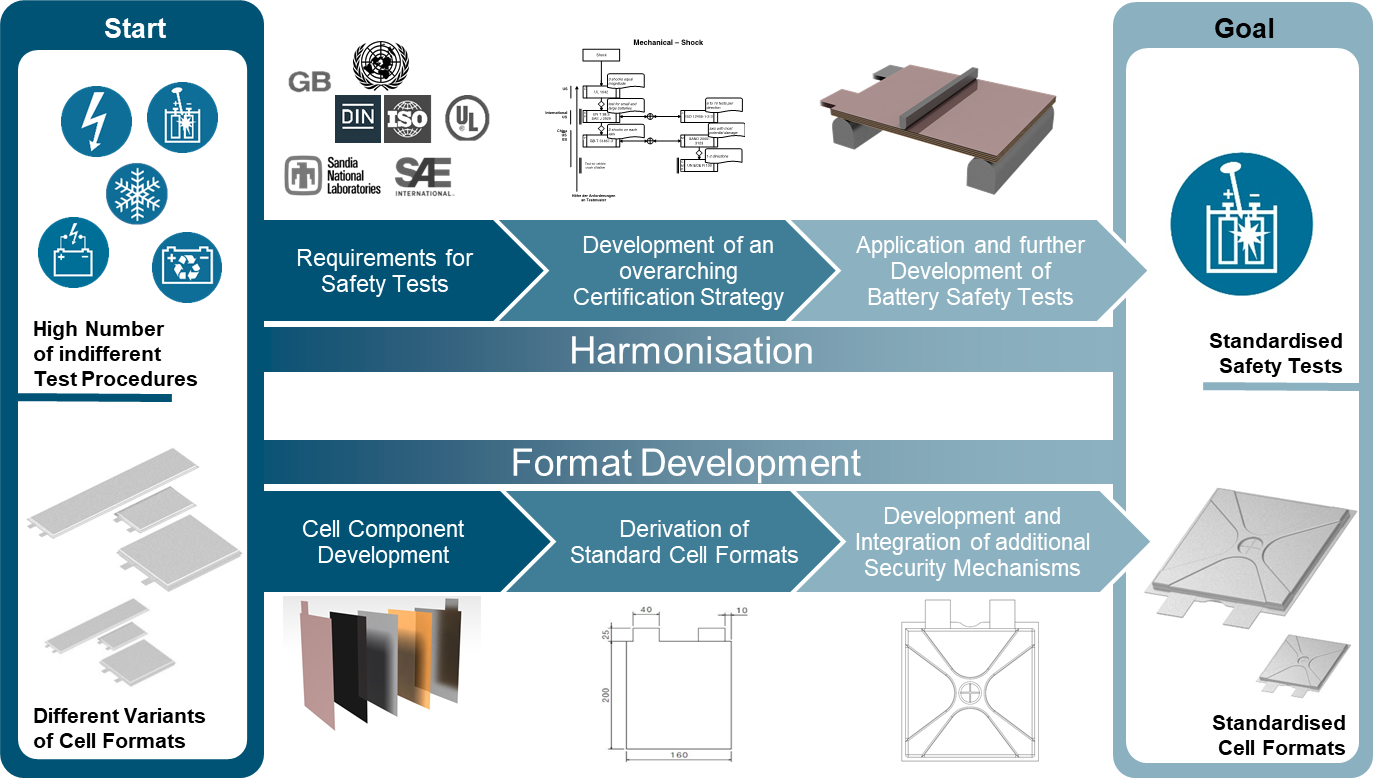 Project Information:
3 years (01.04.2018 - 31.03.2021)
BMBF (16EMO0318)
Project Partner:
Tongji University Clean Energy Automotive Engineering Center, Stöbich Technology GmbH, National Metrology Institute of Germany (PTB)

National Supervision and Inspection Center for Explosion Protection and Safety of Instrumentation (NEPSI)

SGS Germany GmbH, German Commission for Electrical, Electronic & Information Technologies (DKE)
---
Project description
The research project "BaSS - Safety engineering design of pouch cells with future high-performance materials - standardisation of format and test methods" is funded by the Federal Ministry of Education and Research (BMBF) as part of the funding priority "Technology research for electric mobility in cooperation with China (EV-China)".
In addition to the development of new cell components, the main research focus of the project is the standardization of formats and safety testing methods. The aim of the project partners is to standardize and harmonize the current requirements and the resulting tests for the safety of individual cells, a combination of cells (modules) and the complete battery system on the basis of experiments and to reduce the already time-consuming and cost-intensive experiments at the cell level. At the same time, the development of cell components will be promoted so that a draft standard for future standard pouch cells can be developed using uniform cell formats and safety mechanisms. This will accelerate development cycles and pave the way for more powerful and cost-effective electric vehicles.
---