Learning Management System Stud.IP
Stud.IP - The teaching and learning platform of TU Braunschweig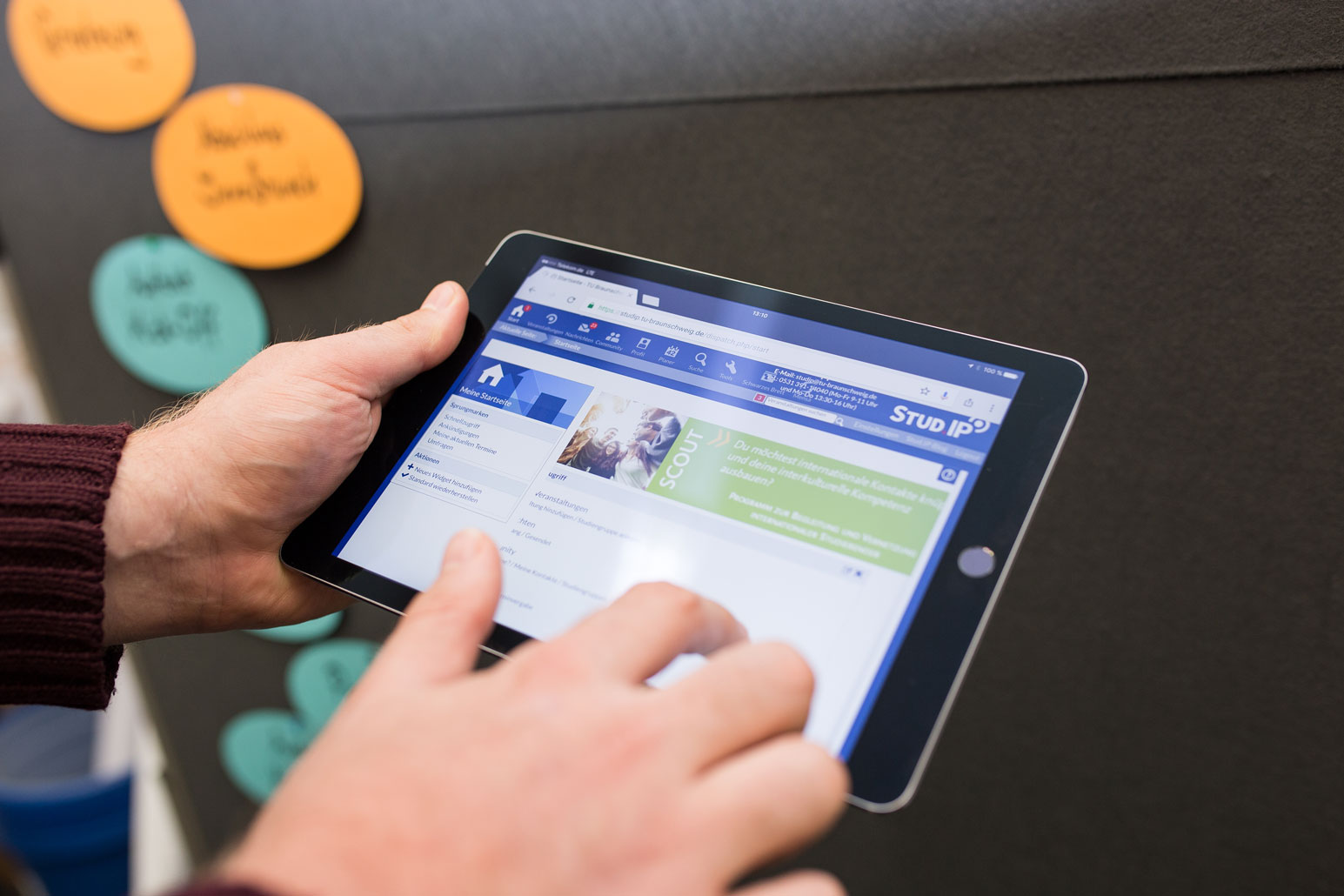 Since 2011, TU Braunschweig has been providing its lecturers and students with a central tool for the digital accompaniment of their classroom courses: Stud.IP. Learning management systems (LMS) are at the interface between teachers, students and administration. They provide information on the organisation of teaching and serve as a communication platform. In addition, LMS can be used to make teaching content centrally accessible and to support teachers' didactic concepts.
Stud.IP Support
Our support team is your central address for all questions and problems concerning Stud.IP. We are at your disposal for questions concerning the daily use and support you in the use of tools and plugins as well as in the implementation of didactic concepts.
Support Times
Monday to Friday: 09:00-11:00 am
Monday to Thursday: 01:30-04:00 pm
Contact
Advice on digitally supported teaching ideas
The team of the Project Group Teaching and Media Education supports you in the use of digital tools, e.g. in Stud.IP, for the further development of your courses and advises you and your team individually.