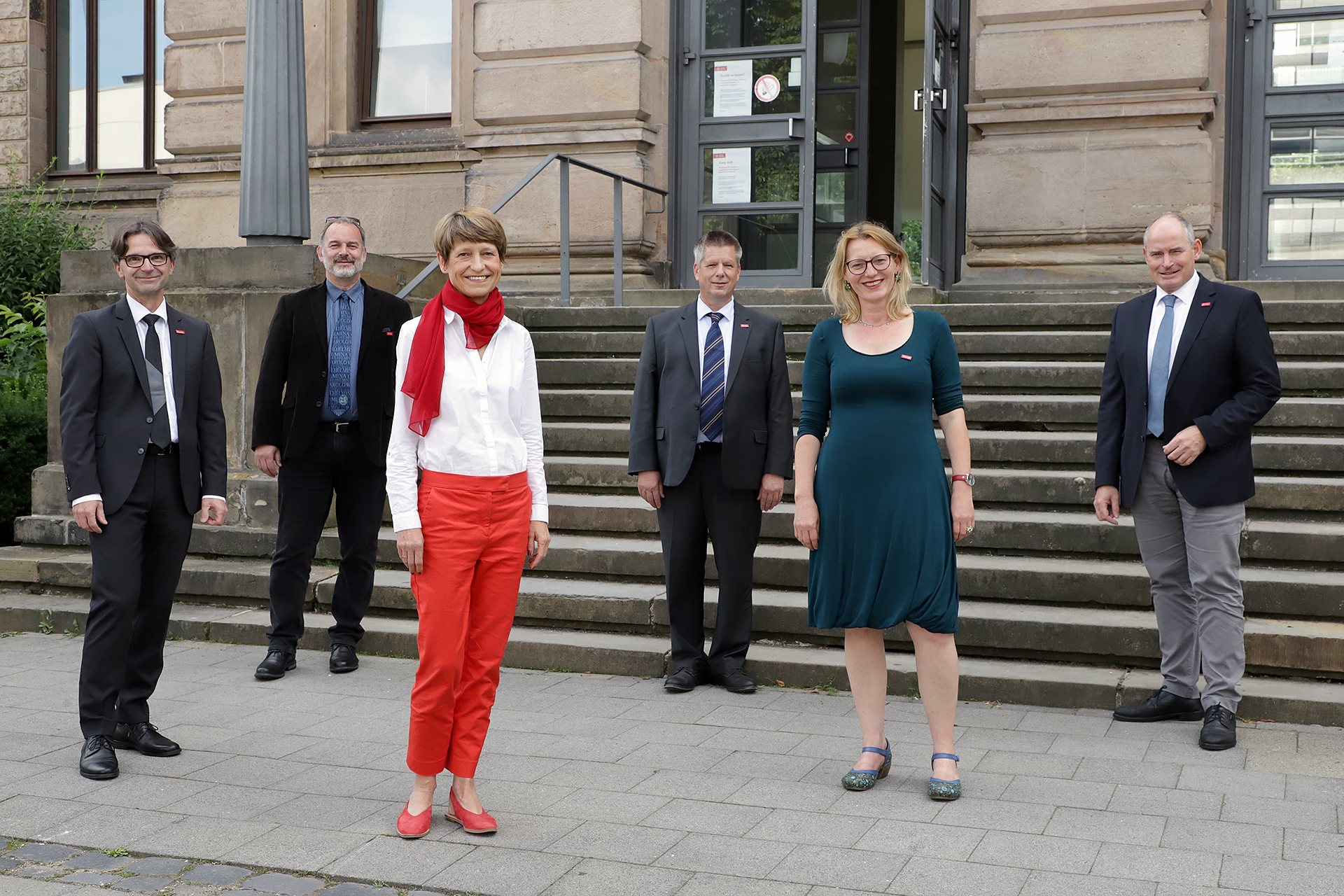 The Executive Board
The Executive Board leads the university as a collegial body. In addition to the president and a full-time vice president, six other part-time vice presidents are members of this body. It is responsible for the further development of our university and central affairs. The tasks of the Executive Board are defined in § 37 para. 1 of the Lower Saxony Higher Education Act (Niedersächsisches Hochschulgesetz - NHG).
---
The President
The President represents the university externally, chairs the Executive Board and sets the guidelines for the Executive Board. The President is appointed or nominated by the Senate.
The full-time Vice President
In addition to the President, the Executive Board includes a full-time Vice President. He is responsible for managing the university administration with its departments of human resources, legal and academic affairs, finance, and facilities management - including building ownership - and is also the budget officer.
Vice President for Human Resources, Finance and Infrastructure (HVP)
Dietmar Smyrek
The Vice Presidents
In addition, there are six part-time vice president positions whose two-year terms are governed by the Basic Regulations of the Technische Universität Braunschweig. The vice presidents are responsible for the following departments:
Commissioners of the Executive Board
Commissioners
The following staff positions have been set up and are organizationally assigned to the Executive Board: