The TU Braunschweig Student Identity Card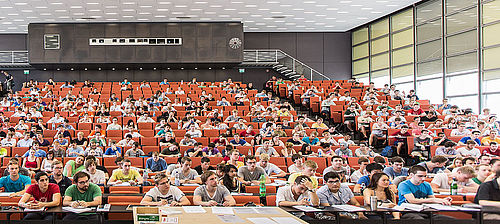 The TUcard, the electronic student ID card, replaces the Leporello, the collection of documents formerly used at TU Braunschweig. It combines the functions of the Leporello, the library card and the MensaCard.
For your TUcard to be valid, you will need to validate it once it is issued and again at the beginning of each new semester. This process encodes your current data on the card's thermal sensitive foil via a validation printer.
To top up the balance on your TUcard, for example for paying at a refectory, you can use top-up machines (including those already available in the refectories).
To print documents, you can transfer credit from your TUcard to a personal print account, using a print account machine.

To use the University Library, newly matriculated students will first need to register online and then at the circulation desk. If you already have a library card, you will need to have your TUcard synchronised once at the circulation desk.
Functions
The TUcard and its online services on the portal replace the Leporello and the library card. You can access those online services using any web browser at https://connect.tu-braunschweig.de.

Overview of the TUcard's functions: