FormEL
Evaluation of process-quality-interdependencies of the formation and end-of-line-test for developing a functional intergration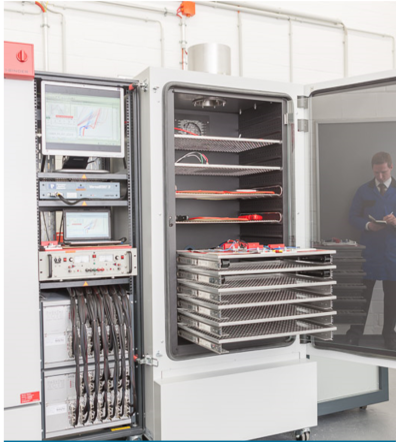 Project Information:
3 years (01.08.2020 - 31.07.2023)
BMBF (03XP0296A)
Funding: 773.190 € (TUBS)
Total Project Volume: 2 Mio €
Project Partner:
elenia, TUBS

IneS, TUBS

EES München, TUM

RWTH Aachen, PEM

WWU Münster, MEET
---
Motivation
FormEL is a research project within the battery production competence cluster ProZell. The main target of the cluster is to generate a research platform for a sustainable and competitive battery cell production in Germany. This target shall be reached by detailed investigations and studies of the process chain in order to evaluate the impact of the performance, quality and costs of battery cells. FormEL focuses on the final process steps of the formation and quality check (end-of-line-test).
Project description
FormEL adresses the investigation of process-quality-interdependencies between the formation process and the end-of-line-test with the aim of a functional integration of these final production processes of lithium-ion batteries. This will be performed by individual and coupled process simulation models of the formation and end-of-line quality check. Moreover, experimental parameter-studies will be carried out in order to determine sensitive process parameters. Afterwards a systematic optimization of the formation and end-of-line-test will be designed on the basis of the experimental studies and model-based simulations. These methods enable the optimization regards time, quality and costs. This will also reveal synergies in order to merge the two final production processes in order to save further process time and costs.
---