Jan Felix Niemeyer, M.Sc.
Jan Felix Niemeyer, M.Sc.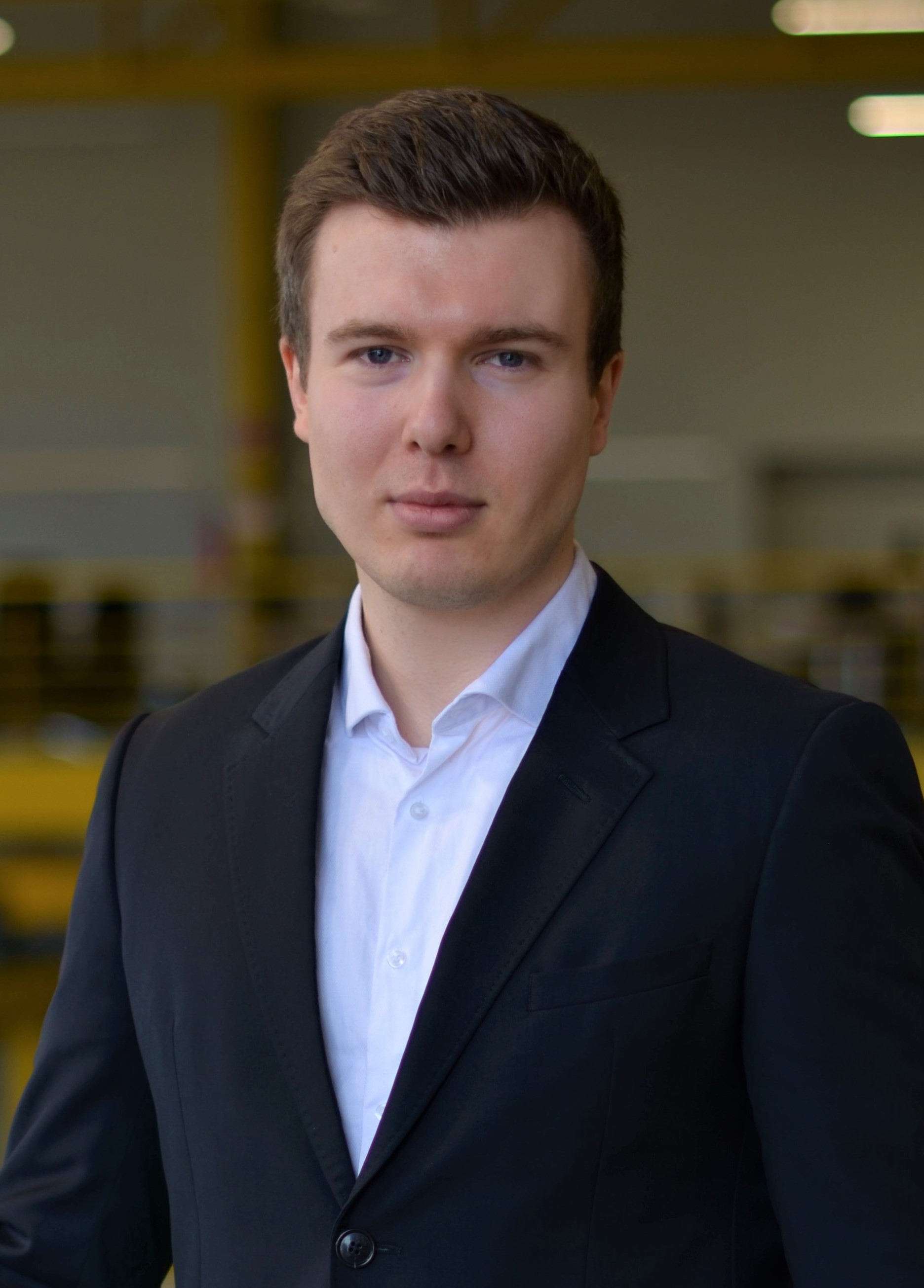 Contact
Institute of Machine Tools and Production Technology
Langer Kamp 19b
38106 Braunschweig
Germany
Office: Old Building, 2. OG, Room 214
Fields of research
Development of innovative and sustainable business models, e.g. in the context of electrical and electronic products
Industrial Product-Service-Systems in the context of the Circular Economy
Establishing sustainability with a focus on energy transparency, resource and material efficiency in small and medium-sized companies
Teaching-learning concepts for digitization topics
Current research projects
EffizientNutzen - Data-based business models for cascade use and extended product use of electrical and electronic products
FactoryBricks - Smart Learning @Home for the Management of Connected Factories
Student theses
There are currently no student theses advertised.
Publications
Rudolf, Sina

;

Blömeke, Steffen

;

Niemeyer, Jan Felix

;

Lawrenz, Sebastian

;

Sharma, Priyanka

;

Hemminghaus, Sven

;

Mennenga, Mark

;

Schmidt, Kerstin

;

Rausch, Andreas

;

Spengler, Thomas Stefan

;

Herrmann, Christoph

Extending the Life Cycle of EEE - Findings from a Repair Study in Germany: Repair Challenges and Recommendations for Action

In:

Sustainability

,

MDPI, Basel

,

2022

,

Ausgabe 14(5)

,

Seite 2993

,

DOI 10.3390/su14052993

,

Review: Ja

Niemeyer, Jan Felix

;

Rudolf, Sina

;

Kvaratskhelia, Lika

;

Mennenga, Mark

;

Herrmann, Christoph

A creativity-driven Case-Based Reasoning Approach for the systematic Engineering of Sustainable Business Models

Lugaresi, Giovanni

;

Loffredo, Alberto

;

Roy, Sanghati

;

Robcis, Nadège

;

De Carvalho, Vinicius

;

Niemeyer, Jan Felix

;

Thiede, Bastian

;

Di Mascolo, Maria

;

Matta, Andrea

FactoryBricks: a New Learning Platform for Smart Manufacturing SystemsPr

In:

Proceedings of the 12th Conference on Learning Factories (CLF 2022)

,

Singapur

,

SSRN, Rochester

,

2022

,

Seite

,

DOI 10.2139/ssrn.4073311

,

Review: Ja

Niemeyer, Jan Felix

;

Ehrhardt, Marvin

;

Mennenga, Mark

Ökobilanzierung in KMU: Ein KMU-gerechter Wegweiser in Richtung Klimaneutralität

In:

Wissenschaft trifft Praxis - Sonderausgabe Digitalisierung und Nachhaltigkeit

,

Begleitforschung Mittelstand-Digital, WIK-Consult GmbH

,

2022

,

Seite 25-30

,

ISSN 2198-8544

,

Review: Nein

Niemeyer, Jan Felix

;

Schäfer, Malte

;

Mennenga, Mark

Die Treppenmeister GmbH auf dem Weg zur Klimaneutralität

In:

Zukunft.Digital

,

TEWISS – Technik und Wissen, Garbsen

,

2022

,

Ausgabe 02/2022

,

Seite 18-21

,

ISBN 978-3-95900-755-9

,

Review: Nein

Niemeyer, Jan Felix

;

Mennenga, Mark

Von den Anfängen der Nachhaltigkeit bis zu Ihrer Unternehmensverantwortung

In:

Zukunft.Digital

,

TEWISS – Technik und Wissen, Garbsen

,

2022

,

Ausgabe 02/2022

,

Seite 10-11

,

ISBN 978-3-95900-755-9

,

Review: Nein