Intelligent, Augmented Reality-supported Production Processes in Electroplating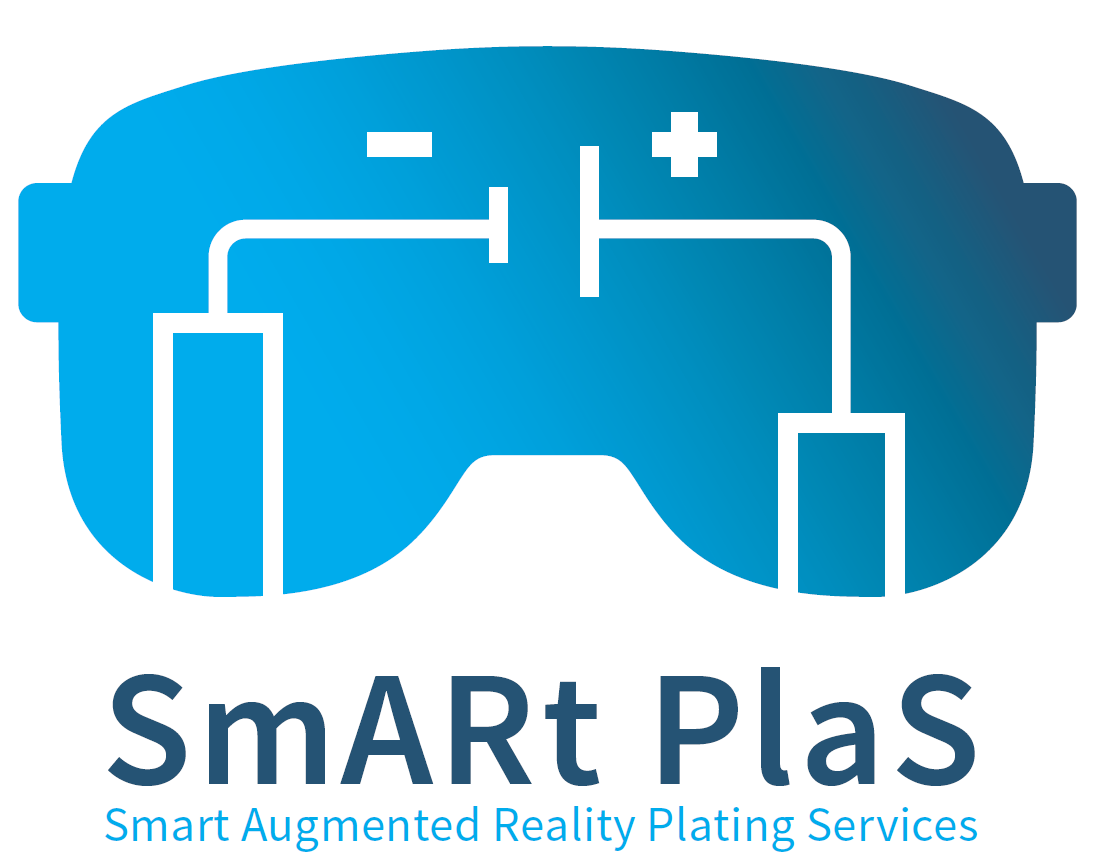 Initial situation
In the medium-sized electroplating industry, mechanical plant components meet electrochemical process technology, which requires expertise from a wide range of disciplines. Therefore, the production of electroplated surfaces is one of the most complex manufacturing processes in metal processing. Until now, the distribution of equipment, chemicals, control systems and technical building equipment has been fragmented and highly product-oriented. Integrating individual solutions is time-consuming and the success rate depends to a large extent on the individual electroplating company. It is rare to have additional services offered and which are usually very limited to individual products, such as the electrochemical analysis of electrolytes by chemical manufacturers.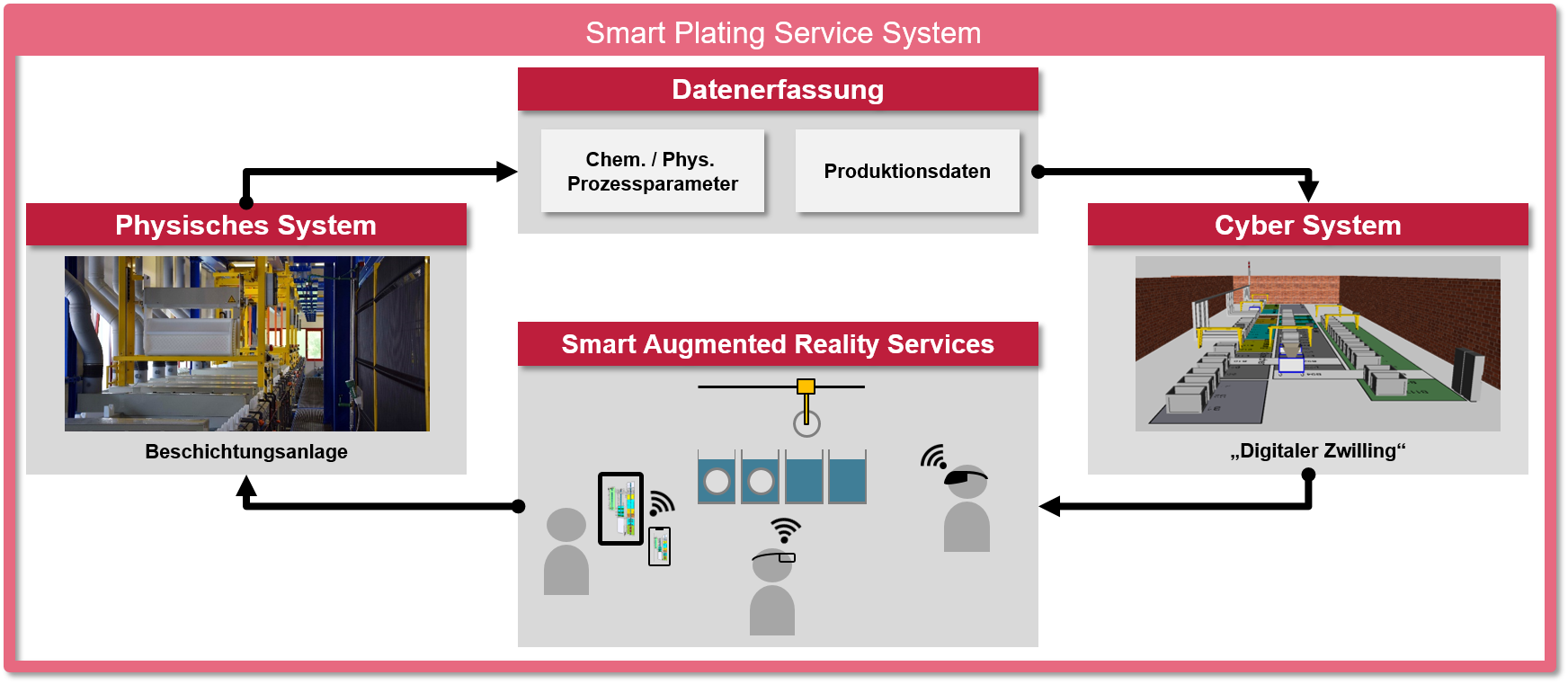 Approach
The digital twin is embedded as a cyber system in a so-called cyber-physical system (see Fig.), in which condition data from the coating plant are specifically processed for predictive maintenance of the electroplating plant. For this purpose, Big Data and simulation approaches are used to provide the intelligent services. On the one hand, these enable predictive bundling of maintenance work and, on the other hand, provide extensive information on the plant in real time using AR technologies in the event of acute maintenance/failure.
The service system will initially be developed for electrochemical processes at the galvanotechnical application partner B+T and tested iteratively. The approach to be developed will be generic due to its modularity and can later be easily transferred to other industrial processes and plants. In particular, the new approach is suitable for small and medium-sized companies as electroplating plant providers, which in case of a lack of expertise can benefit particularly from intelligent services and improve their global competitive position through more efficient processes.
After the technical feasibility of a digital twin has been demonstrated in a preliminary project, this approach is to be transferred into intelligent service within the scope of this research project. To ensure this, a modular technical system solution for intelligent services will be developed with a view to holistically optimized operation and maintenance of electroplating plants. Individual service modules will be developed for the electroplating processes and equipment as well as the associated peripherals (e.g. exhaust air and waste water). The intelligent services are achieved by the digital twin of the electroplating plant at the service provider's plant, which connects the state data of the various system components and creates added value for the customer. The entire coating process is integrated, including the used process chemicals and the peripheral plant technology.
Publications from the Project
Leiden, Alexander; Kölle, Stefan; Thiede, Sebastian; Schmid, Klaus; Metzner, Martin; Herrmann, Christoph: Model-based analysis, control and dosing of electroplating electrolytes In: The International Journal of Advanced Manufacturing Technology, Springer Nature, Cham, 2020, Ausgabe Volume 111, Issue 5-6, Seite 1751-1766, DOI 10.1007/s00170-020-06190-0

Leiden, Alexander; Herrmann, Christoph; Thiede, Sebastian: Cyber-physical production system approach for energy and resource efficient planning and operation of plating process chains In: Journal of Cleaner Production, Elsevier B.V., Amsterdam, 2020, DOI 10.1016/j.jclepro.2020.125160

Kölle, Stefan; Leiden, Alexander; Schwanzer, Peter; Thiede, Sebastian; Metzner, Martin; Herrmann, Christoph: Industrie 4.0 in der Galvanotechnik In: Galvanotechnik, Leuze Verlag, Bad Saulgau, 2020, Ausgabe 5, Seite 700-708