Develop your (digital) teaching and work processes through advising, facilitation, and (student) feedback.
In our advisory services, we will address your questions and current challenges in the preparation and implementation of your teaching.
Within the framework of the Academic Process Support, we plan, structure, and facilitate an exchange between all people involved in the process of developing topics in teaching and learning, in accordance with your goals, e.g. for integrating international collaborations into a study programme.
In addition, you will have the opportunity to receive individual feedback on your courses, teaching event concepts and examinations, or to discuss how you would like to shape the way you teach in the future.
Upon request, we will credit you with work units (AE: 1 AE corresponds to 45 min.) for the advice and support services, depending on the amount of time involved.
---
Advice for Your Teaching
We are keeping an eye on current teaching trends. Let us advise you on the following topics:
on the conception of your teaching-learning settings, on digital tools and their application scenarios,

on the methodical design of your teaching and possibilities on how to use them, especially in large courses,

on the design and further development of your assessments, from classic written exams to new digital formats,

for initiating, financing, planning and implementing your international (digital) teaching collaborations,

for developing English-language courses, modules or degree programmes,

for Stud.IP with support for the didactic use of Stud.IP in teaching (for your specific course materials) and

to prepare you for your teaching demonstration session, e.g. for the creation and presentation of your teaching concepts, or for your teaching evaluations.
---
Academic Expert Circles
Within the framework of the Academic Expert Circles, we provide you and your colleagues with targeted support for questions that arise in your work as lecturers. In this group, teaching staff, colleagues and topic-specific experts come together across academic positions and disciplines and work out solutions to questions and challenges relating to the topics of study, teaching and international affairs.
We take over the moderation and securing of results for you. After an initial discussion, we draw up a concept, develop efficient and effective methods for achieving goals for the group meetings, and facilitate the exchange and networking among those involved in the process.
An Academic Expert Circle comprises one or more appointments lasting between two and four hours. The facilitation ends when the group has achieved the desired goal or outcome.
---
Voice and Speech Coaching
In our one-to-one or two-to-one coaching sessions, you will work on setting and achieving personal voice and speech goals. Starting with a joint recollection exercise and analysis (including a software-assisted voice analysis, if necessary), you will set individually tailored goals and plan the steps required to achieve them. It will be important to make a direct link to your work context; for example, working on reducing your accent or dealing with stage fright, so that you are confident in future conversations and lectures.
Please note that this offer is subject to limited availability. If you are interested in voice and speech coaching, please send an e-mail to lehre-gestalten(at)tu-braunschweig.de. Appointments will be made individually with the coach.
Julia Rupprecht, communication trainer & speaker, Munich
If you are interested in a full-day intensive workshop on the topic, you can find more information here.
Important notice: If you are unable to keep a booked appointment, please cancel your booking at least 24 hours prior to the coaching session. Please note that in the event of late cancellation or unexcused absence, we will have to charge you for any costs incurred. Please read the terms and conditions.
You will be credited with working units (AE) for the coaching, depending on the length of the session. One AE is equivalent to 45 minutes.
---
Qualitative Student Feedback (incl. Teaching Visit on Request)
The Teaching Analysis Poll (TAP) provides you with structured, qualitative feedback from students on your course. In a pre-meeting, we agree on three to five questions with you, which the students discuss in your course under our guidance and in your absence. We will then make the results available to you.
You can have us collect qualitative student feedback during an ongoing semester in order to implement adjustments in your teaching during the same semester. Alternatively, TAPs can be used at the end of the semester as a complement or substitute for the traditional quantitative EvaSys teaching evaluation; in this case, we discuss and document the results together with you. If you wish, you can also complement a TAP with a teaching visit from us.
---
Teaching Visit
During a teaching visit, you will receive feedback from us on your course delivery in terms of higher education and media didactics. We will discuss your personal concerns in a pre-meeting, visit you in your course, and then reflect on your course delivery with you in the following feedback meeting. In addition, you can ask selected students from your course to act as observers during the teaching visit and invite them to the feedback discussion. We are happy to moderate this process. If you would also like a visual impression of your teaching style, you have the option of having us record your class.
---
Please feel free to contact us about the various options for implementation. We will implement the contents of our programme in your teaching-learning settings and will be glad to come to your digital, hybrid or face-to-face teaching events.
---
Peer Review for Course Planning
Peer review for course planning prepares you optimally for the following semester or future courses. You develop a concept for your own course, which you present to each other in a small group with other teaching staff, and receive and give feedback. The peer review is accompanied and moderated by experts in media and higher education didactics. (8 AE)
---
Do you have any questions?
Please do not hesitate to contact us if you have any questions: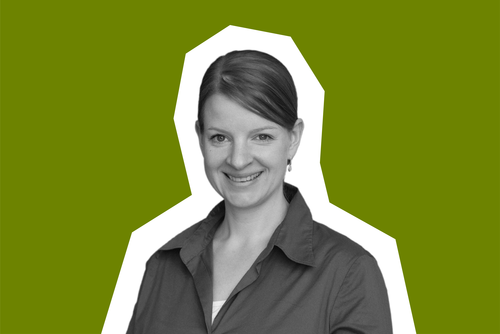 Lisa Michalik
☎ + 49 531 391-14095
l.michalik(at)tu-braunschweig.de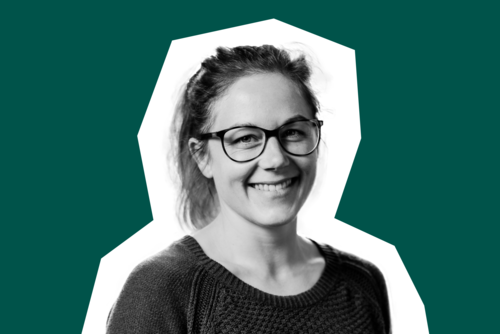 Jasmin Piep
☎ + 49 531 391-14092
j.piep(at)tu-braunschweig.de