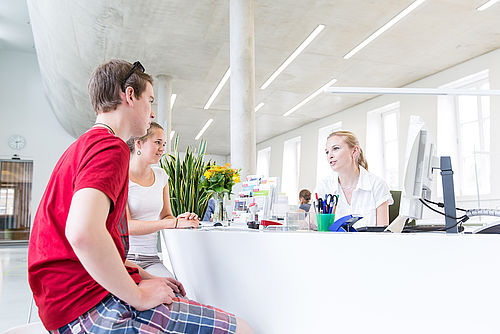 Doctoral students of the Faculty of Mechanical Engineering must be enrolled at TU Braunschweig for at least four semesters, including the semester in which the dissertation is submitted, in accordance with §3, Para. 4b (Doctoral Regulations of 16 May 2017). Doctoral students are not bound by the re-registration and enrolment deadlines for regular students; enrolment is therefore possible within an ongoing semester. The prerequisite for enrolment at the TU is the submission of the letter of admission, which is issued by the Faculty of Mechanical Engineering after the application for admission to the doctorate. Doctoral students who are still enrolled in a Master's programme of TU Braunschweig at the beginning of their doctoral project can apply for a change of enrolment at the Student Office, provided that the enrolment is to be continued as seamlessly as possible.
On this page (currently in german only), the Student Office provides information on the topic of enrolment of doctoral students and on the necessary documents.
Doctoral students with a degree from abroad should contact the Mobile Researchers' Center in the International House of TU Braunschweig.