Studying without Language Barriers (S.O.S.)
In order to sustainably improve the learning success and integration of international students at TU Braunschweig, they receive support through the S.o.S. programme ("Studying without Language Barriers") in the form of student language coaches and student culture coaches. As native speakers, the language coaches help with the linguistic understanding of the course content and organise small learning groups in which they exchange ideas with the international students. The cultural coaches lead workshops and activities in the area of language and culture.
You have language problems in lectures, seminars and internships?
You can find more information here!
Would you like to support international students in engineering subjects in their learning?
You can find more information here!
"The language coach helped me a lot in the preparation of the exam. Many of my questions were answered superbly." - Coachee
"I had to understand the topics myself before I could explain them - that's a great exercise". - Language coach
"Through the S.o.S. project I quickly made up for many things I didn't understand in the lecture." - Coachee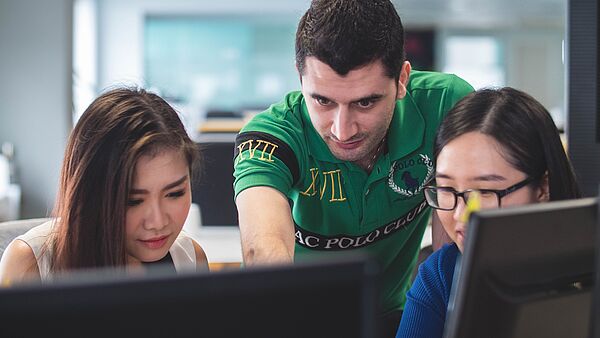 Donations for intercultural events are accepted with great appreciation:
Volksbank BraWo
IBAN: DE 41 2699 1066 8176 0940 00
BIC: GENODEF1WOB
Intended purpose: "SOS"
Specific donations are possible. We will be happy to advise you.