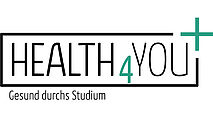 Team Games Boxes

The Team Games Boxes of the Student Health Promotion are great for team building activities in your degree programs, student councils and subject groups, work groups, or simply for events you are planning as part of your studies.
Strengthens the group feeling with other students and thus promotes social skills in a playful way. Solving the tasks requires skill, concentration and creativity as well as cohesion, effective communication, strategy development and a targeted search for solutions. Only those who can coordinate within the group, take on responsibility but also consciously relinquish it and fit in will be successful in the games.
Whether in small or larger teams, the first priority is: the fun of teamwork.
---
The Team Games Boxes
Here you can find an overview of the different Team Games Boxes: