Institute for Building Services and Energy Design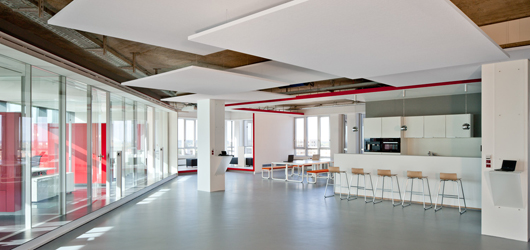 The Institute's research focus
Energy and Quality Management
Energy-efficient Building
Sustainable Energy Supply
These issues are researched and treated both in teaching of Braunschweig University of Technology and in numerous research projects of the Institute.
Current events, dates and information can be found in the news section of our website and can be subscribed to a RSS Feed.
"EnergyPLUS: Buildings and districts as renewable energy sources"
Acquisition: IGS, TU Braunschweig, mail,
Price 79 Euro plus shipping
be obtained from mail or by using the order form English version available at www.amazon.de
---
Contact Opening times Consultation
Institute für Building Services and Energy
Design

Mühlenpfordtstr. 23 10.OG

D - 38106 Braunschweig

Tel.: + 49531-391 3555

Fax: + 49531-391 8125

Monday - Thursday

9.30 - 11.30 h

13.00 - 16.00 h

Friday

9.30 - 11.30 h
Monday - Friday

9.30 - 11.00 h