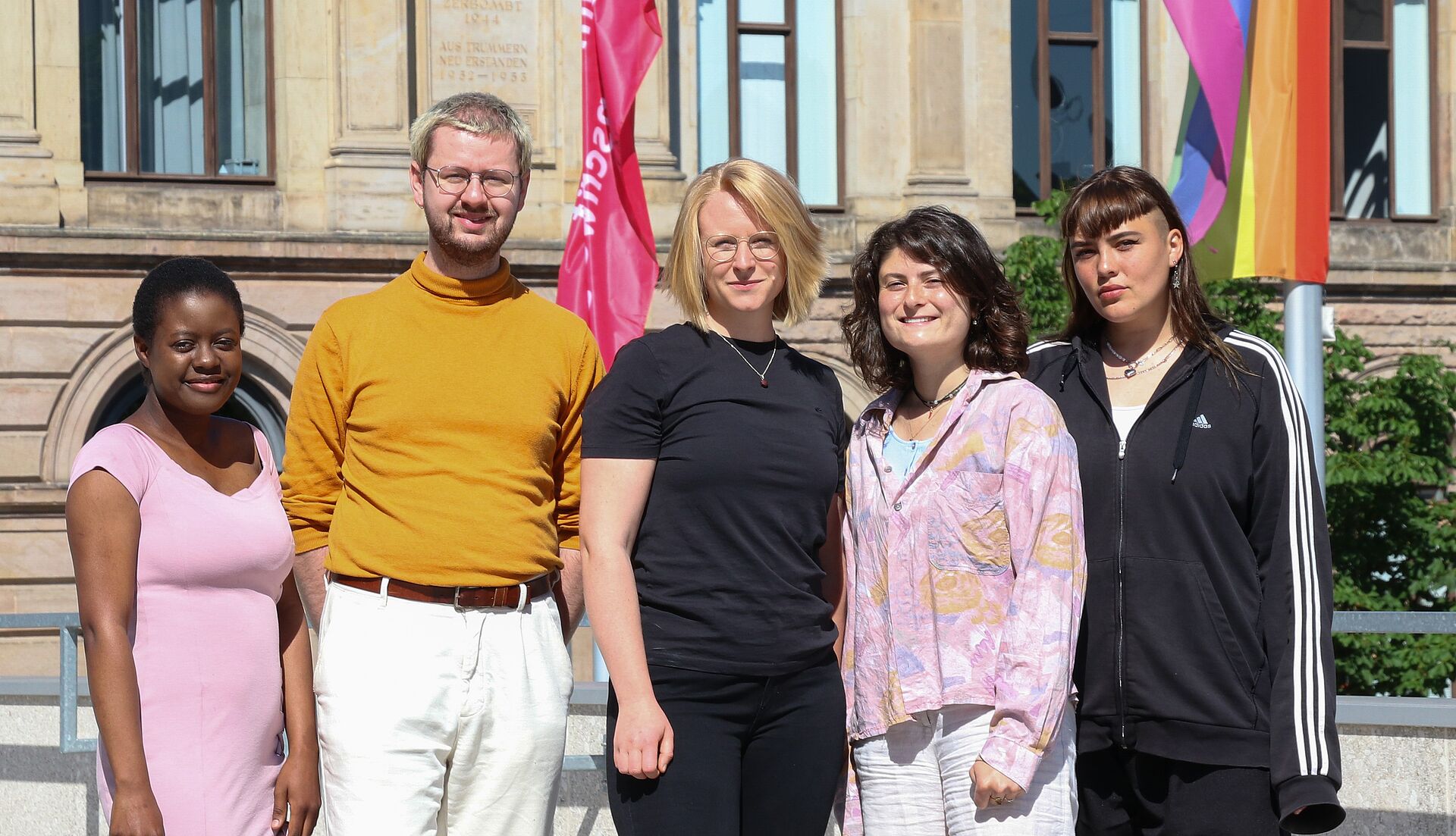 Diversity Office
Technische Universität Braunschweig
Equal Opportunity Office
Universitätsplatz 2, room 424 (accessible)
38106 Braunschweig
diversity@tu-braunschweig.de
phone: +49 (0)531 391-4178
Office Hours
You can reach us Monday through Thursday by phone or e-mail.
Personal consultations are possible by appointment.
---
We will inform all interested individuals about diversity and anti-discrimination topics at TU Braunschweig through our mailing list starting from summer 2022. We will send out current offers from the Diversity Coordination Office, information, reading recommendations, and event announcements - brief and up-to-date.
You can sign up for the email distribution list at diversity@TU.