SE²A - Sustainable and Energy-Efficient Aviation

The Cluster of Excellence SE²A - EXC 2163 is an interdisciplinary research center with the purpose of investigating technologies for a sustainable and eco-friendly air transport system. Scientists from aerospace, electrical, energy and chemical engineering are working on the reduction of emissions and noise, as well as recycling and life-cycle concepts for airframes and improvements in air traffic management. Technische Universität Braunschweig, the German Aerospace Center (DLR), Leibniz University Hannover (LUH), the Braunschweig University of Art (HBK) and the National Metrology Institute of Germany (PTB) have joined forces in this extraordinary scientific untertaking.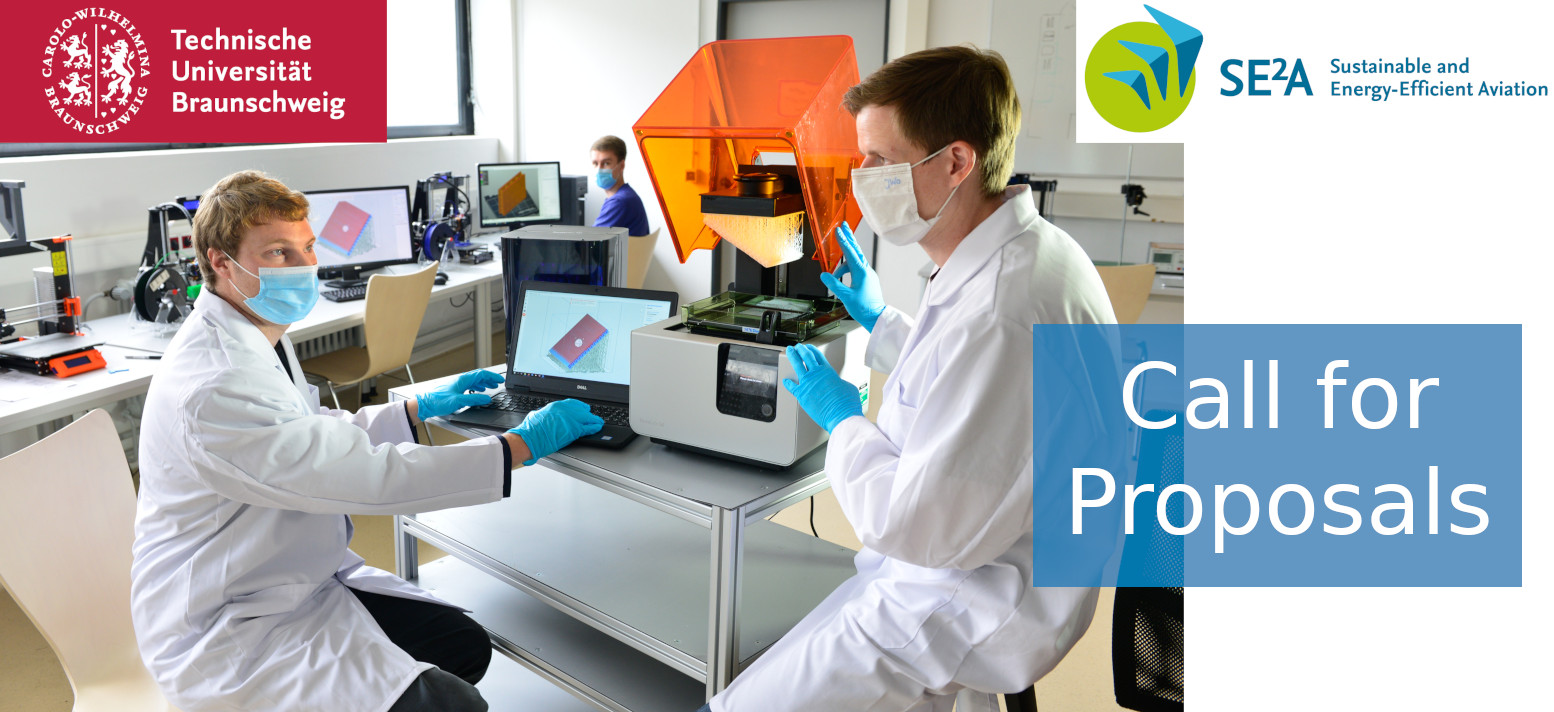 2nd Call for Proposals for a Junior Research Project in the SE²A Cluster of Excellence
The Cluster of Excellence SE²A offers additional financial support to advance highly innovative ideas and approaches of young scientists, thereby fostering the early career of highly qualified junior researchers.
Research ideas and hypotheses in following scientific topics are welcome:
Hydrogen in aviation

Thermal management & cooling

Technology assessment and optimization
Detailed information on this SE²A funding program and application process can be found here.