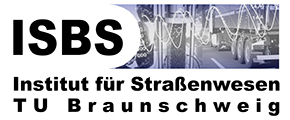 Stefan Trifunović, M. Sc.
Stefan Trifunović graduated Bachelor and Master studies at Faculty of Civil Engineering (FCE), University of Belgrad (UB), Serbia. During his studies and after graduation, he worked as a volunteer and after as a research associate at Pavement Research laboratory at FCE. Since October 2019, he is a research associate at Braunschweig Pavement Engineering Centre of TU Braunschweig (ISBS). He has been awarded for best student of generation at Department of Roads, Airports and Railways (2017) and best master thesis with the title "The influence of recycling agents on the characteristics of bituminous mixtures" (2018) by FCE.
The focus of his research interests is on sensor-based methods for recording and evaluating the condition of roads, as well as for predicting the service properties of asphalt pavements. His current field of work in research and teaching therefore includes in particular the use of sensor technologies in road construction.