Sustainable Engineering of Products and Processes (B.Sc.)
Sustainable Engineering of Products and Processes (B.Sc.)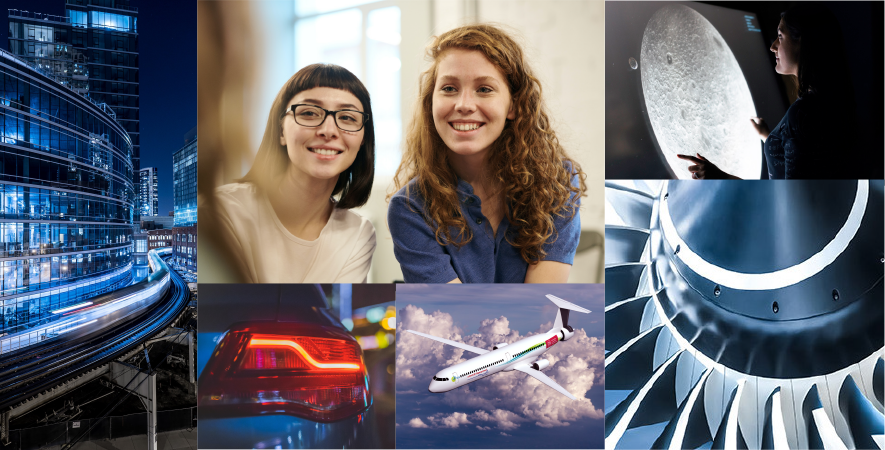 Engineering the future
The professional work of many engineers is changing. In the past, the focus was mostly on solving detailed technical problems in research, development, and use of products. Today, comprehensive answers to global challenges, e.g. climate change and the problem of limited resources, call for new approaches. Long-term successful solution strategies need comprehensive thinking by considering the whole life cycle of products and systems, the economic balance, and societal impact.
This fundamental change must be reflected in the education of future engineers. They need technical knowledge and engineering skills as well as hands-on experience in methodologies of comprehensive assessment and evaluation. The future challenges in the fields of mobility, in products design and manufacture, in process engineering, and in energy supply require global thinking and sustainable action. Therefore, TU Braunschweig offers an international Bachelor Programme in Sustainable Engineering to open-minded, outcome-oriented students from all over the world.
At a glance
| | |
| --- | --- |
| Degree | Bachelor of Science (B.Sc.) |
| Standard period of study | 6 semesters |
| Language | German / English |
| Start | winter semester (October, each year) |
| Admission | non-restricted, required language skills*, pre-study internship 8 weeks |
| Application period | 1 June - 15 July (non-EU), 1 June - 15 Oct (Germany/EU) of the year in which the programme begins. |
* If your language skills in German do not meet these requirements you can prove them as part of your studies. In that case, language courses become compulsory modules of your study.
Join us online to have your questions answered:
Thursday, 05 May | Monday, 30 May | Thursday, 23 June
11am to 12:30pm
link to online meeting-room
Reducing the language barriers
Studying in a foreign country can be a challenging experience. To help you adapt to your new life in Braunschweig, we offer a range of services for international students. With the bilingual course concept, language classes, tutoring programmes and intercultural study groups you will be able to make the most of your time at TU Braunschweig and beyond. Language courses can be integrated in the study course, where you can further improve your skills in both German and English.
Internationally renowned faculty members will also help you to achieve your professional goals: After completion of the Bachelor course, you will be able to analyse subject-specific and interdisciplinary problems, to develop sustainable solutions and to represent them convincingly in a professional and interdisciplinary manner, in both German and English.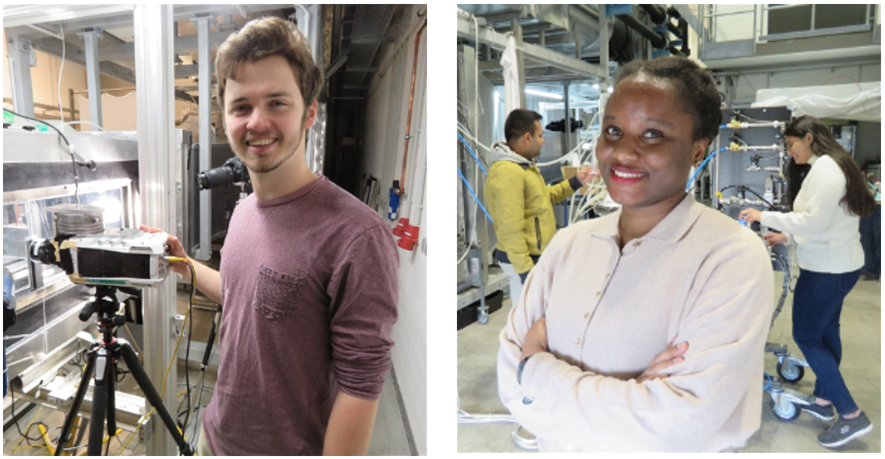 Let us act together now
The world needs people with the courage and skills to tackle the challenges of sustainability around us and find solutions. Be one of us! More and more corporations and research institutes search for engineers who know about novel and effective ways of solving challenging problems and act environmentally responsibly. We will provide you with a quality education in engineering. You will open the door to performing high quality research, and to participating in scientific breakthroughs in sustainability.
Different fields – one goal
Technological change and a sustainable future are inseparably linked. The areas of individual and collective mobility, development and manufacturing of products, and efficient material conversion and energy supply require sustainable alternatives as well as methods and knowledge for their technical implementation. International thinking and acting is necessary to realize effective and sustainable technical solutions in the globalized economy.
Become one of us
We want you! Nonetheless, there are some requirements in order to be accepted as a student of Sustainable Engineering. In particular, the international orientation of Sustainable Engineering requests evidence about your language skills in German and English.
Required language skills in German:
German Abitur, completed 2-years of school education in German, German as school subject in the last 8 years or successful completion of the DSH 1, Test-DaF 4x3 or a comparable test
Required language skills in English:
University entrance qualification in an English-speaking country, completed 2-years of school education in English language, English as school subject in the last 8 years or successful completion of an internationally-recognized test.
If your German language skills do not meet these requirements, you may still be admitted if you can prove at least basic knowledge (A1 level). In that case, you can take German classes as part of your studies, and need to fulfill the language requirements until the end of the 3rd semester.
Application
SERVICEteam - Faculty of Mechanical Engineering
Schleinitzstr. 20 | 38106 Braunschweig