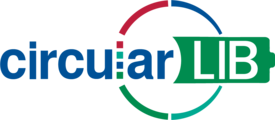 Research Training Group CircularLIB
Research Training Group CircularLIB

Welcome to the research training group CircularLIB!
The Research Training Group is funded by the Ministry for Science and Culture of Lower Saxony with funds from the program zukunft.niedersachsen of the Volkswagen Foundation. We would like to take this opportunity to express our sincere thanks for this support, without which the realization of this interdisciplinary project would not have been possible.
CircularLIB is a training group on the circular production and usage of lithium-ion batteries. The three universities, TU Braunschweig, TU Clausthal and the Leibnitz University of Hannover together with the Fraunhofer Institute for Surface Engineering and Thin Films IST cooperate in this program.
The coordination of the program is in the hands of the TU Braunschweig, represented by Prof. Dr.-Ing. Arno Kwade.
This research training group offers 19 PhD candidates from Science, Engineering and Economics the opportunity to perform interdisciplinary research on the circular economy of battery materials, while simultaneously receiving disciplinary and interdisciplinary training through qualification programs and the structured PhD programs of the associated universities. During the research training program, the PhD candidates will be prepared for a future career in industry or research institutions. The program began on the 1st of October 2021.