Bioinformatics & Biochemistry
Bioinformatics & Biochemistry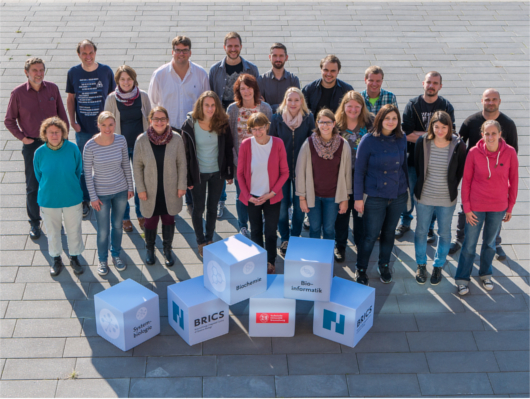 Department of Bioinformatics and Biochemistry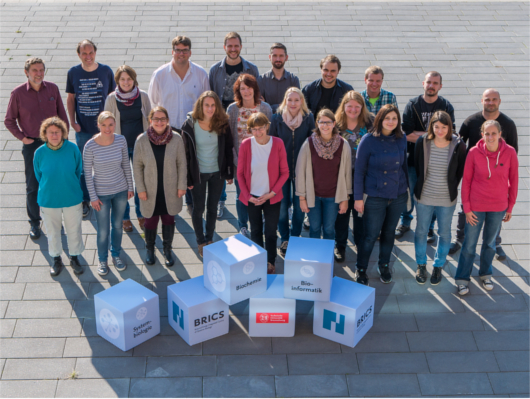 About us:
The Department of Bioinformatics and Biochemistry (head: Prof. Dr. Karsten Hiller) dedicates its research to understand the role of metabolism during disease development. We are interested in both, the metabolic adaptations of immune cells during inflammation, and the metabolism of microorganisms during an infection. Our research also touches cells of the central nervous system and how these cells are impacted during neuro-inflammation.
The most obvious way to profile metabolism is through metabolomics. This technique aims to determine quantitative or semi-quantitative concentrations of as many metabolites as possible. However, due to its static nature, metabolomics can not provide information on enzyme activities or metabolic turnover rates in a biological system. Metabolic flux analysis on the other hand, intends to quantify the turn-over of pathway metabolites and thus adds dynamic aspects of metabolism thereby providing unprecedented insights in the actual metabolic state. This knowledge can directly link to potential intervention points.
To determine the metabolic phenotype, we apply and develop analytical and computational technologies centered around mass spectrometry (MS) and stable-isotope labeling.
In addition, our department hosts the team of Prof. Dr. Schomburg (Niedersachsenprofessor) and the BRENDA database - the world's largest repository of enzyme function and activity.
our latest news:
"Erste Deutsche Gesellschaft für Metabolomforschung e.V.-DGMet- gegründet"
Am 14.05.2019 wurde an der Technischen Universität Braunschwieg im BRICS (Braunschweig Integrated Centre of Systems Biology) die erste Deutsche Gesellschaft für Metabolomforschung e.V. -DGMet- gegründet. Als Initiatoren und Organisatoren haben sich Prof. Dr. Jerzy Adamiski vom Helmholtz Zentrum München und Prof. Dr. Karsten Hiller von der TU BS zusammen mit 10 Gründungsmitgliedern die Aufgabe gemacht DGMet zu gründen um fürdie Erforschung des Metabolismus die Metabolomforscher zusammen zu bringen und so neue Verbundforschungen zu fördern. Beim Gründungstreffen wurde das DeGeMet Präsidium von 10 Gründungsmitgliedern und 60 weiteren Anwesenden Metabolomforschern gewählt. Das Präsidium setzt sich wie folgt zusammen:
Präsident ist Herr Prof. Dr. Jerzy Adamski (Helmholtz Zentrum München), die Vizepräsidentin ist Frau Dr. Meina Neumann-Schaal (Leibnitz-Institut DSMZ Braunschweig), als Schatzmeister wurde Herr Dr. Sven Schuchardt (Frauenhofer ITEM Hannover) gewählt, Prof. Dr. Karsten Hiller (TU Braunschweig) wird als Schriftführer tätig sein und als Beisitzerinnen sind Frau Dr. Sabine Metzger von der Universität Köln und Dr. Jennifer Kirwan vom Max-Delbrück-Centrum in Berlin.
"Enzymdatenbank weltweit führend bei Digitalisierung"
Auszug aus dem TU-Braunschweig Magazin:
"Die "Digitalisierung" ist in aller Munde. Vor mehr als 30 Jahren aber stieß Professor Dietmar Schomburg, heute Inhaber einer Niedersachsenprofessur am Braunschweiger Zentrum für Systembiologie (BRICS), mit seiner Vision auf Unverständnis...."
Hier der Artikel von elixir-europe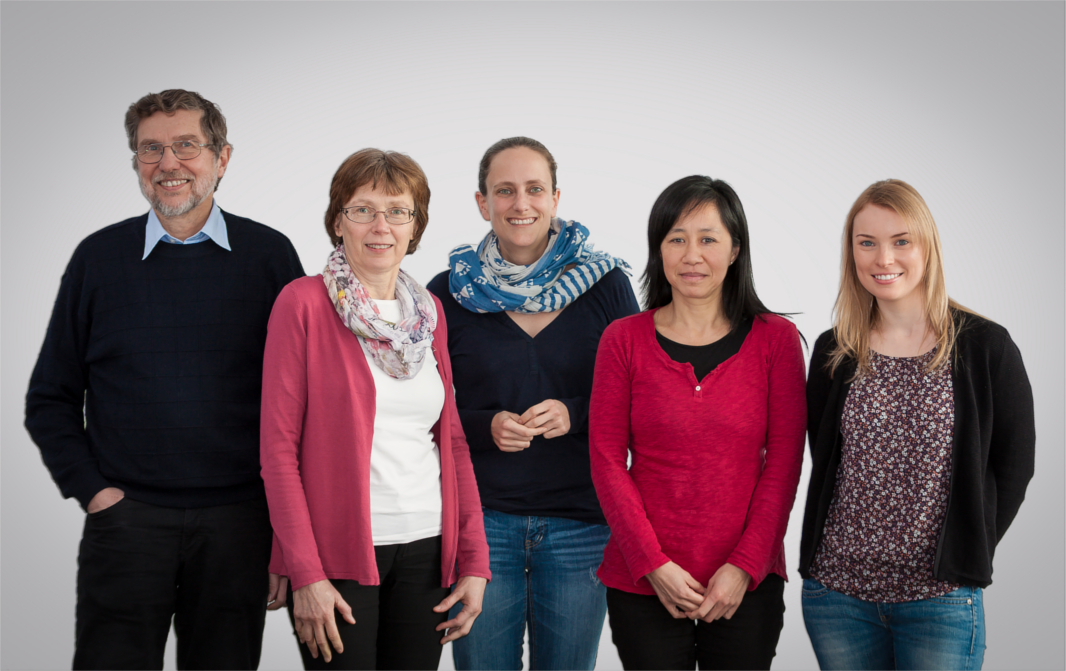 Bildnachweis: Kristina Rottig/TU Braunschweig
"Helmholz-Präsidium besichtigt im BRICS Methoden der Stoffwechsel-Untersuchung"
Auszug aus dem TU-Braunschweig Magazin:
"Das Präsidium und die wissenschaftlichen Vorstände der Helmholtz-Gemeinschaft besuchten am 26. Juni 2018 das Systembiologie-Zentrum BRICS. Gemeinsam mit der Präsidentin der Technischen Universität Braunschweig, Professorin Anke Kaysser-Pyzalla, informierte sich das Helmholtz-Präsidium über die Forschung der gemeinsamen Einrichtung des Helmholtz-Zentrums für Infektionsforschung (HZI) und der TU Braunschweig...."

Bildnachweis: Kristina Rottig/TU Braunschweig
---
---
Contact
TU Braunschweig
BRICS -
Braunschweig Integrated Centre of Systems
Biology

Rebenring 56

38106 Braunschweig
Tel.: 0531-391-55200

Fax: 0531-391-55199

E-Mail:bioinfo[at]tu-bs.de