Transportation Engineering in social significance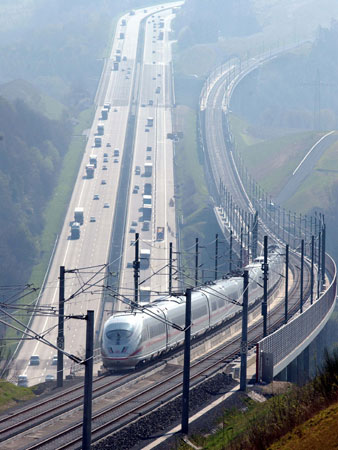 Transportation Engineering is an important part of the foundation of our society. Mobility enables every individual to participate in education, work and leisure. Increasing demands for living, working, hobbies and leisure have led to a strong increase in passenger transport. Its central location in Europe has made Germany an important transport region. The eastward expansion of the EU, globalisation and an economy that is increasingly based on the division of labour will also lead to an increase in passenger and goods transport in the future. On the one hand, the mobility of the individual is a guarantor of freedom, growth and prosperity; on the other hand, transport as a mass phenomenon also creates considerable problems for society and its environment, which can only be mastered with innovative technologies and methods.
Verkehrsingenieurwesen ist ein wichtiger Teil des Fundaments unserer Gesellschaft. Mobilität ermöglicht jedem Einzelnen die Teilhabechancen in der Ausbildung, im Beruf und in der Freizeit. Steigende Ansprüche an Wohnen, Arbeiten, Hobby und Freizeit haben zu einer starken Zunahme des Personenverkehrs geführt. Seine zentrale Lage in Europa hat Deutschland zu einer bedeutenden Verkehrsregion werden lassen. Die Osterweiterung der EU, die Globalisierung und eine zunehmend arbeitsteilige Wirtschaft führen auch in der Zukunft zu einem Anwachsen des Personen- und Güterverkehrs. Die Mobilität des Einzelnen ist einerseits Garant für Freiheit, Wachstum und Wohlstand, Verkehr als Massenphänomen schafft andererseits aber auch erhebliche Probleme für die Gesellschaft und ihre Umwelt, die nur mit innovativen Techniken und Methoden zu meistern sind.