First information for first semester students
Dear freshmen, we are pleased to welcome you to your university library (UB). On this page you will - hopefully - find everything you need to get started with the UB. If you have any further questions, you can also take one of our digital tours, look in our UB von A-Z , use our contact form or contact us directly at our information desk in the entrance area of the UB.
We are happy to help you.
Register
To register for the first time, please fill out an online form. After filling out the form, our colleagues at the loan desk will check your registration data and activate your library account. In this case you will receive an automatic welcome mail with further information about your library account.
You don't need a library account to access our digital media, by the way. Here it is sufficient if you use VPN or Shibboleth.
If you want to study and work in the reading rooms, you have to provide a telephone number for your account due to the Corona regulations. It is best to give this number directly when you register. The circulation desk will answer all your questions about borrowing media.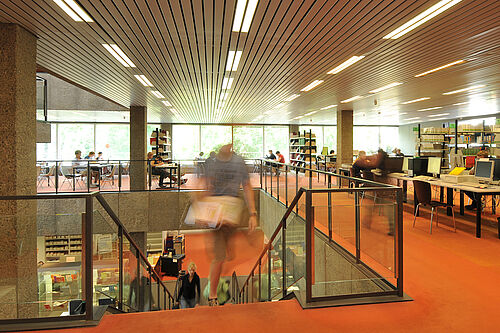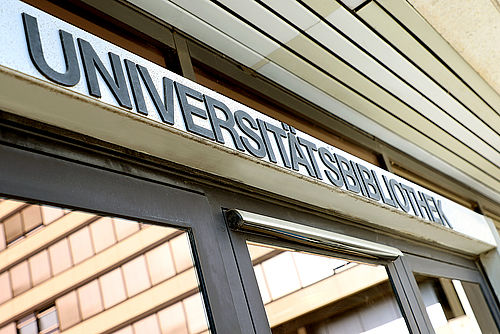 Opening Hours and Locations
Due to the stipulation of the Kristenstabs der TU Braunschweig that full-time employees of the University Library must be present at all times during opening hours, we are currently only open to a limited extent. However, we are working on extending the opening hours again. You can find our current opening hours on the page mentioned below.
On the same page you will also find our other locations when they are open. Besides the "big" University Library at Universitätsplatz 1, there are other library locations with different focuses, such as the Physics Library and many individual libraries in institutes.
Learning in the UB
In order to use our learning spaces, registration for library use is mandatory. Unfortunately, the number of learning places is currently very reduced due to the safety distance. You can see the current occupancy rate on our homepage. On our special pages about the Corona Pandemic you can find more information about the current situation in the library.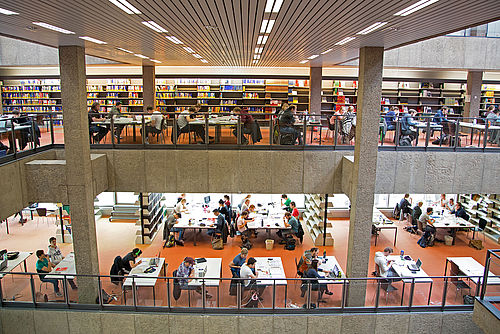 Our literature tips for Brunswick-Beginners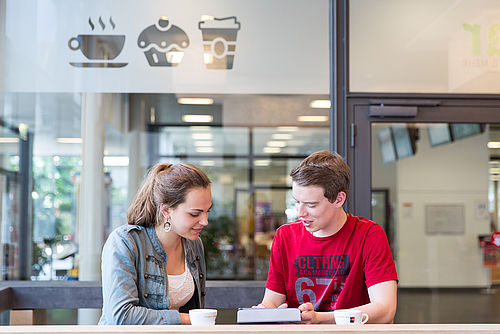 Our colleagues from the Referat Information Competence Department and the Information and Learning Centre have collected useful literature for New Brunswick and made it available to you in a blog post. In addition to a short description you will find a link to our catalog where you can note the location of the book and of course have a look at further literature about Braunschweig.

If you have any comments or further ideas, we would be very happy to hear from you in our blog (login via your GITZ account).
Information desk in the entry area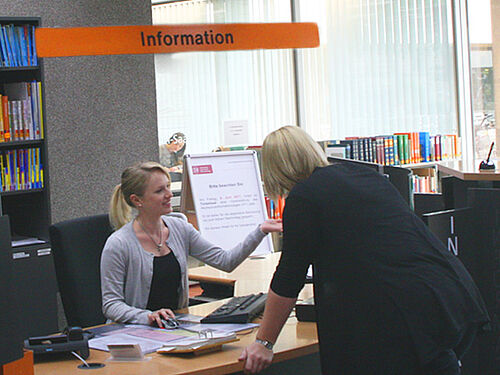 Helps you with research or with questions about learning and working.
The information desk is open during the opening hours of the UB.
Phone: 0531 / 391-5018
Circulation desk on the first floor of the UB
Answer your questions about your account, borrowing or your user card.
The circulation desk is open during the opening hours of the library.
Phone: 0531 / 391-5017