Sustainable Engineering of Products and Processes (Bachelor)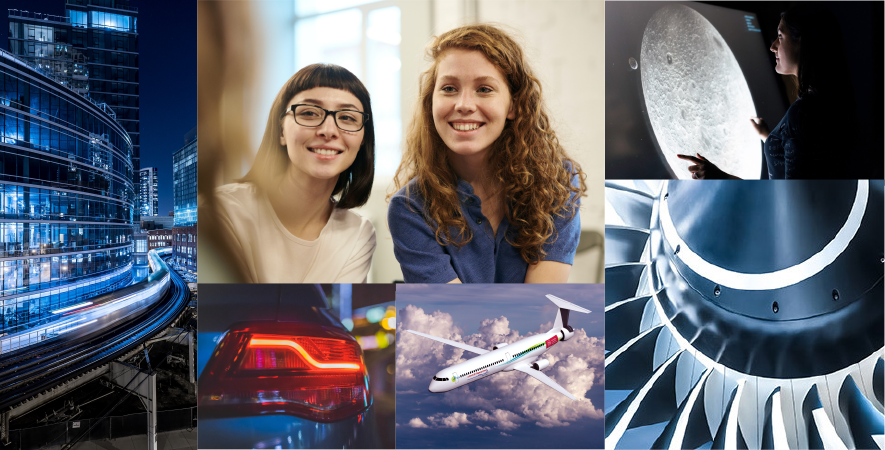 Key data
| | |
| --- | --- |
| Degree | Bachelor of Science |
| Standard duration of study | 6 semesters |
| Language of instruction | German and English |
| Start of programme | winter semester |
| Admission | free admission (pre-study internship) |
The study course combines the field of mechanical engineering with sustainability aspects. It is motivated by tremendous global changes, which are driven by the limited availability of resources, the challenges arising with the man-made climate change, and the increasing complexity of interacting systems. Accordingly, technological change and a sustainable future are inseparably linked. Our study programme offers fundamentals of engineering science and equally addresses sustainability topics in the fields of mobility and production as well as processes and energy. These are represented as specialisation areas in the curriculum. The study programme is internationally oriented, and it targets students from Germany and from abroad.
What is special about TU Braunschweig?
A special place to study: Braunschweig
More than 16,000 people work in research institutions in the Braunschweig region and an additional 20,000 in industrial research and development - this represents about 4% of the total employment in the region and therefore the highest density of scientists in Europe. Thanks to the large number of students, Braunschweig is a very lively and colourful city: You will find all sorts of clubs, ranging from mainstream to alternative to electro, from pubs to jazz clubs. If you are looking for something a bit different at the weekend: The German capital Berlin is only a 90-minute train ride away. The city is known for its many parks and recreational spaces and is home to a number of top sports clubs.
A wide range of options
You are interested in all areas of sustainability and could not decide which specialisation area to choose? No one expects you to commit to a particular direction right away: We take three semesters to teach you the basics. Furthermore, we offer numerous options for lectures in your selected specialisation area so that you can study exactly according to your interests. This principle continues later in the large number of master's degree programs we offer.
Beyond the lectures
You can also get involved in a professional and interdisciplinary way outside of lectures. Get involved in one of the many student initiatives - such as joining the Lions Racing Team and sending Formula Student cars to the race track. Maybe you would like to spend a semester interacting with someone with professional experience in business or academia - then join our successful Mentor.ING program. And if you want to take a break and concentrate on your own studies in peace and quiet, then the Masch.Bau student house with its study rooms is at your disposal.
Information on the study programme
Admission requirements and application
To apply for the bachelor programme Sustainable Engineering of Products and Processes, you need a university entrance qualification, the completion of a pre-study internship and proof of your language skills in German and English.
University entrance qualification
In most cases, your university entrance qualification is the German Abitur, but there are also other degrees with which you can study at TU Braunschweig.
More information on the admission requirements for German applicants ​​​​​​​
International students usually need an educational qualification with which they can also study in their home country. This means you must
have completed secondary school
and have passed the university entrance exam (if this exam exists in your home country).
In some cases, you must have already studied at a recognized university in your home country or have previously attended the Studienkolleg in Germany.
More information about the admission requirements for international applicants
Pre-study internship
The program requires an 8-week pre-study internship in which you acquire basic mechanical skills. We recommend that you complete the pre-internship before you begin your studies. Upon request, you can make up the pre-internship until the end of the 4th semester.
Language skills
Required language skills in German:
German Abitur,
completion of two years of school education in German,
German as a school subject in the last eight years or
successful completion of the DSH 1, Test-DaF 4x3 or a comparable test.
If the German language skills are not met at the time of the application, students can still be admitted if they prove at least basic knowledge in German language (A1 level).
Required language skills in English:
a university entrance qualification in an English-speaking country,
completion of two years of school education in English language,
English as school subject in the last eight years or
successful completion of an internationally recognised test as stipulated in the admission regulations.
More information
---
Contact
SERVICEteam of the Faculty of Mechanical Engineering