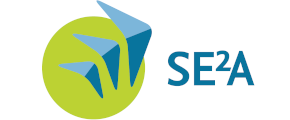 Early Career Researchers
Within a novel Student Science Programme, SE²A connects students to their research environment. The new Excellenct.ING honours programme in the Faculty of Mechanical Engineering supports outstanding students.
The SE²A Doctoral Researchers Programme is provided by GradTUBS, the graduate programme at TU Braunschweig. SE²A doctoral researchers are also supported by a specific scientific and social programme within the SE²A Research Training Group (e.g. workshops, summer/winter schools).
Specific measures of SE²A include the establishment of Junior Research Groups (JRG) in different disciplines. These interdisciplinary teams are led by a JRG leader (equivalent to Junior Professors).