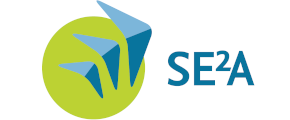 Post-Doctoral researchers level
Post-Doctoral researchers level
The SE2A Cluster will make a strong effort to qualify female post-doctoral researchers for assuming lead positions in research. This will be accomplished with a specially tailored programme for establishing SE2A Junior Research Groups (JRG).
Mentoring for female post-doctoral researchers. The programme supports female post-doctoral researchers with mentoring by successful professors from TU Braunschweig and other universities, as well as with soft-skill training. They develop their network and prepare for the consideration process in academia.
Abroad and back. While longer stays abroad are important for scientific careers, female researchers still stay abroad less than male researchers do. One main reason is uncertainty with their career when they come back. Hence, the Cluster offers a stay-abroad programme for female post-doctoral researchers (Programme is in preparation).