International Women's Day
"Tell me where the women are - what to do for the visibility of innovative women in Germany?"
On the occasion of International Women's Day, the BMBF is organising the conference "Tell me where the women are - What to do for the visibility of innovative women in Germany?".
Women have always driven innovation, researched, written, philosophised and ushered in new epochs in the arts. However, these women were and are too little visible in society. In order to make women and their achievements better known, to convey positive role models and to introduce female expertise into public discourse, the Federal Ministry of Education and Research (BMBF) has launched the funding guideline "Innovative Women in Focus".
The Federal Minister of Education and Research, Bettina Stark-Watzinger, will open the event. There will be an exchange on how innovative achievements by women can be made more visible. In addition, ideas will be developed on how to anchor corresponding measures structurally in universities, research institutions, professional societies, the media and companies.
Further information can be found here.
The Family Office invites you to: Lunch&Talk
Lunch&Talk: Feminist literature on parenthood, motherhood, family and the (effects of) Corona pandemic
Online on International Women's Day (8 March 2023), 12 noon - 1 p.m.

We - the team of the Family Office - bring along a few theses by the authors Teresa Bücker, Mareike Fallwickl, Mareice Kaiser, Jacinta Nandi, Alexandra Zykunov and others and want to discuss them with you. You are cordially invited to share your own views and experiences, to ally with each other or simply to listen. Please register by email to familienbuero(at)tu-braunschweig.de - we will send you the access link on the morning of 8 March.
Joining later or leaving earlier is no problem!
MedienBar
In the MedienBar of the Braunschweig Center for Gender Studies you can find a collection of materials on socially relevant topics from gender and queer studies, which convey scientific findings in a multimedia format.
---
2022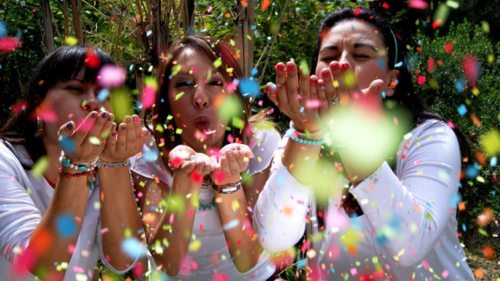 March 8 is International Women's Day. The motto of this day at TU Braunschweig's Equal Opportunity Office is "Action and Information".
On this page we provide a collection of special offers. It contains information, news and references to events especially aimed at women. Have a look - we appreciate your interest!

You will find here...
Exchange| advice| empowerment| information| network| qualification| support
International Women's Day was established in Copenhagen in 1910 and then celebrated for the first time in 1911. Since then on this day, attention is drawn to women's rights and gender equality worldwide. Topics are the social situation of women and their right to equal rights and equal participation - this is what women actively demand.
Let us remain in solidarity!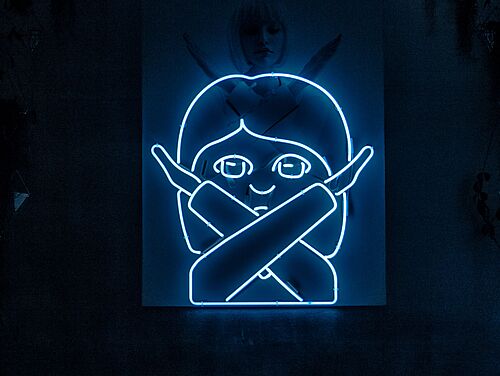 Official homepage of the International Women's Day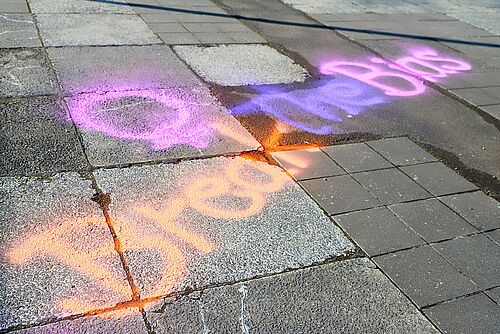 For 8 March at 12.00 the Equal Opportunities Office has organised an activity on the Universitätsplatz to make the new website VISIBLE.
+++We are happy if you join us and take part in the action+++

Demo on March 8 in Braunschweig
Under Pressure - Women care more?! Digital coffee break on International Women's Day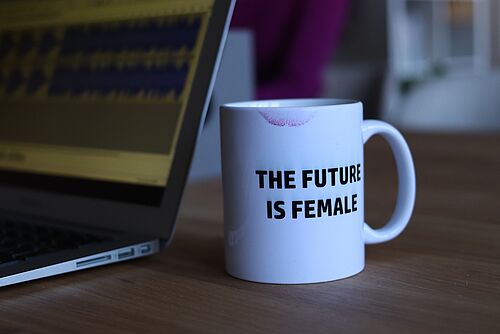 Tuesday, 08.03.2022, 10-11 a.m., online
Children, care, job, studies and more - How to find my way?
Both the current study situation and the consulting experience in the family office show that women still have to do the main part within care work. Our coffee break will not only focus on care work in the sense of caring for and raising children, caring for relatives and doing household chores. The worries that can arise from the responsibility for family and job or studies should also be considered. We would like to discuss this "mental load" with the participants.
After a short input from the family office team, we would like to give all participants the opportunity to exchange ideas, share experiences or simply listen in a confidential setting.
We ask for a short registration in advance by e-mail to: familienbuero@tu-braunschweig.de.
The link to the digital coffee break (BigBlueButton) will be sent to all participants after registration.
Virtual Student Café: Special for International Women's Day 2022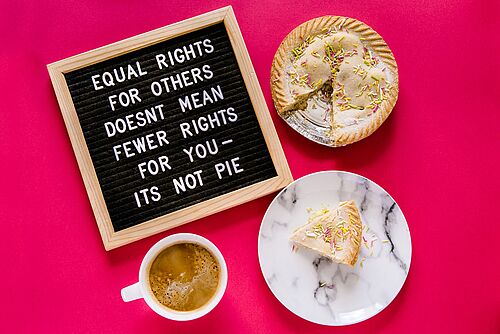 Friday, 11.03.2022, 4-5 p.m., online.
The Family Office Input and exchange on study & care tasks
This date is reserved for female students who are pregnant, who already have one or more children, who are caring for relatives, who take care of them besides their studies or who are registered as caregivers. In a confidential setting, we want to give all participants the opportunity to exchange ideas, share their experiences or just listen. There will be a short input on the topic of mental load at the beginning and some suggestions on how to organize everyday life.

Registration is not required.
Link to the BigBlueButton room: webconf.tu-bs.de/isa-mcd-drc
15. März 2022, 18:30 Uhr Online Discussion
"Care/Work meets Corona: Digitalisierungsschub oder Rolle rückwärts?"
16. März 2022 - "Karriereweg: Außeruniversitäre Forschungseinrichtung"
Workshop, 16.05.22, 09:00 – 16:00 Uhr | Frauen und Führung
GradTUBS: Workshop am 16. und 17. Juni 2022
The division of Industrial/ Organizational an Social Psychology offers career coaching for students in the winter semester.
Equal Opportunity Office "Tailored Career"
---
2021
Statements on International Women's Day
Literature recommendations on International Women's Day