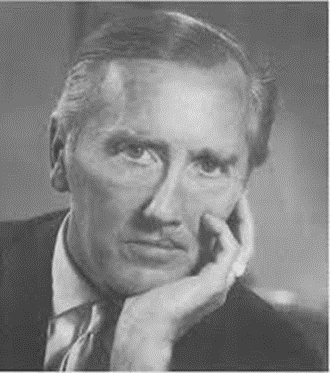 The Inhoffen Lecture was established in 1994 under the leadership of Prof. em. Dr. Dr. hc. Hennig Hopf and is awarded annually in memoriam of the natural product chemist Prof. Dr. Hans Herloff Inhoffen who died in 1992.
Prof. Dr. Inhoffen taught from 1946 until 1979 at the Institute of Organic Chemistry at the TU Braunschweig and officiated from 1948 to 1950 as president of the TU Braunschweig. Furthermore, in 1965 he founded the Institute of Molecular Biology, Biochemistry and Biophysics, the progenitor institute of the "Gesellschaft für Biotechnologische Forschung" (GBF), and therefore of the Helmholtz Centre for Infection Research (HZI).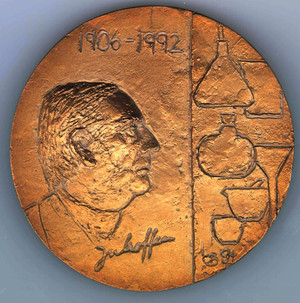 The Inhoffen Lecture is awarded together with the Inhoffen Medal and prize money of 8,000 € by the TU Braunschweig and the Helmholtz Centre for Infection Research (HZI) to scientist which have rendered outstanding services to the area of natural product chemistry and is one of the most renowned German awards in the field of natural product chemistry.
The Inhoffen Medal and the prize money is sponsored by the Friends' Association of the HZI (https://www.helmholtz-hzi.de/en/the-hzi/friends-of-the-hzi/activities/).
This year's awardee is Prof. Dr. Christian Hertweck from the Leibniz Institute for Natural Product Research and Infection Biology – Hans-Knöll Institute (HKI) in Jena.
Due to the Covid-19 pandemic the lecture was postponed to Autumn 2020.
List of Prior Awardees:
| 2020 | Christian Hertweck, Leibniz Institute for Natural Product Research and Infection Biology - Hans-Knöll Institute (HKI) Jena |
| --- | --- |
| 2019 | Phil Baran, The Scripps Research Institute, La Jolla, USA |
| 2018 | Rolf Müller, HIPS, Helmholtz-Institute for Pharmaceutical Research Saarland |
| 2017 | Helma Wennemers, ETH Zürich, Schweiz |
| 2016 | Thomas Carell, Ludwig-Maximilians-Universität München |
| 2015 | Hiroyuki Osada, RIKEN Center for Sustainable Resource Science, Japan |
| 2014 | Alois Fürstner, Max-Planck-Institut für Kohlenforschung |
| 2013 | Christopher T. Walsh, Harvard Medical School, USA |
| 2012 | Peter Leadlay, Abteilung für Biochemie, Universität Cambridge, GB |
| 2011 | Peter Seeberger, Max-Planck-Institut für Kolloid- und Grenzflächenforschung, Potsdam |
| 2010 | Herbert Waldmann, Max-Planck-Institut für Molekulare Physiologie, Dortmund |
| 2009 | William H. Fenical, Scripps Institution of Oceanography, USA |
| 2008 | Steven V. Ley, Universität Cambridge, GB |
| 2007 | François Diederich, ETH Zürich |
| 2006 | Gerhard Höfle und Hans Reichenbach, Helmholtz-Zentrum für Infektionsforschung, Braunschweig |
| 2005 | Wilhelm Boland, Max-Planck-Institut, Jena |
| 2003 | Manfred T. Reetz, Mülheim an der Ruhr |
| 2002 | Horst Kessler, Universität München |
| 2001 | Pierre Potier, CNRS, Gif-sur-Yvette, Frankreich |
| 2000 | Rudolf Wiechert, Berlin |
| 1999 | Carl Djerassi, Universität Stanford, USA |
| 1998 | Ekkehard Winterfeldt, Universität Hannover |
| 1997 | Sir Alan R. Battersby, Universität Cambridge, GB |
| 1996 | Kyriacos C. Nicolaou, Scripps Institute, La Jolla, USA |
| 1995 | Albert Eschenmoser, ETH Zürich |
| 1994 | Gerhard Quinkert, Universität Frankfurt |