You are from abroad and would like to study at the Technische Universität Braunschweig? Or you are already in Braunschweig and have questions, needs or worries about your studies? Our admissions and advising team is always there to help and advise you. Feel free to contact us with any questions you may have.
Get in touch!
The first point of contact for international students is our initial telephone counselling service. You can reach us at the following number:
+49 531 391 4055.
Reachability:
Mon – Fri 10:00 – 12:00
Mon – Thu 14:00 – 16:00
You are also welcome to contact us by email: international-students@tu-braunschweig.de.
Walk & Talk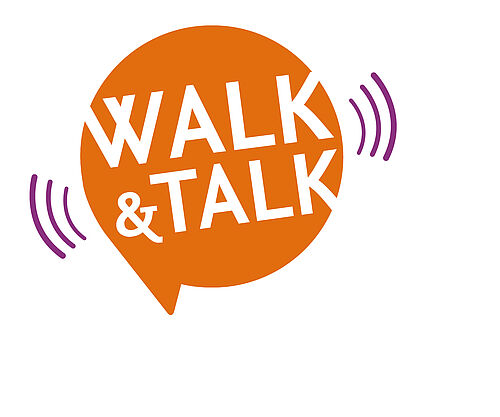 In addition to our general advisory hours, we now offer a new form of advisory service, namely Walk&Talk. A member of our advisory team will meet with you in person during a walk in the fresh air and you can ask your questions in a personal exchange. You can easily make an appointment with our contact persons at the bottom of the page.
+++ Important information +++
If you have any questions about corona-specific regulations at TU Braunschweig or need further information about entry regulations or test/vaccination certificates, please contact Tanja Filipp: t.filipp@tu-braunschweig.de.
Our admission and advisory team will be happy to answer any further questions you may have about studying at TU Braunschweig. It is also possible to make appointments outside the regular office hours. In case you don't know which person to contact with a specific question, just let us know. We will be happy to refer you to the correct contact person.
Initial advising and international student support; telephone hotline
Advice and admission of international bachelor-students
Advice and admission of international master-students
| Day of the week | Time | Link | Room | Contact person |
| --- | --- | --- | --- | --- |
| Monday | 14:00 – 16:00 | Online room | International House, Bültenweg 74/75, 38106 Braunschweig, Room 012, ground floor | Tanja Filipp |
| Tuesday | 10:00 – 12:00 | | Study Service Centre, Pockelsstr. 11, 38106 Braunschweig, Room 104 | Louise Ruhwald |
| Wednesday | 14:00 – 16:00 | Online room | International House, Bültenweg 74/75, 38106 Braunschweig, Room 011, ground floor | Anja Cziommer |
| Thursday | 10:00 – 12:00 | Online room | Study Service Centre, Pockelsstr. 11, 38106 Braunschweig, Room 104 | Daniella Jones |