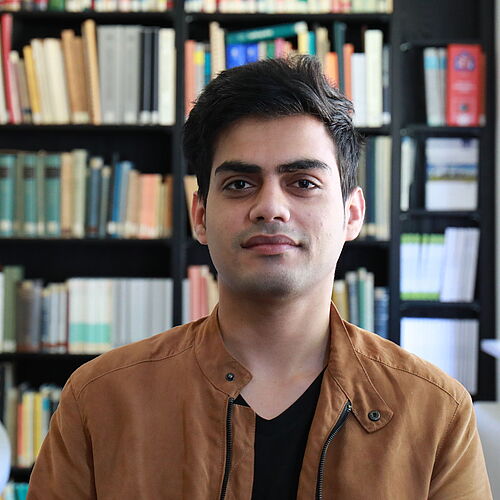 Institute of Geodesy and Photogrammetry
M. Sc. Mohammad Shafi Bajauri
Bienroder Weg 81
38106 Braunschweig
Room 022
Tel.: (0531) 391-94577
E-Mail.: m.bajauri(at)tu-braunschweig.de
Office Hours
Contact per E-mail
Professional Profile
Aug 2020 - Present : Scientific Research Assistant at IGP, Technical University of Braunschweig.
Oct 2018 – Mar 2020 : M.Sc. in Photogrammetry and Geoniformatics ,Stuttgart University of Applied Sciences.
Mar 2011 - Dec 2014 : B.Sc. in Geography, Geoscience Faculty ,Kabul University.
Research and Projects
Master Thesis : "War Damage Detection in Google Earth Engine"
Bachelor Thesis : "Geographic Expansion of Afghanistan's Major Languages"
Publications
2022
DEVELOPING A GEODATABASE FOR EFFICIENT UAV-BASED AUTOMATIC CONTAINER CRANE INSPECTION, Bajauri, M. S., Alamouri, A., and Gerke, M.: Int. Arch. Photogramm. Remote Sens. Spatial Inf. Sci., XLIII-B4-2022, 335–342, doi.org/10.5194/isprs-archives-XLIII-B4-2022-335-2022, 2022.
2021
DRONE-BASED CONTAINER CRANE INSPECTION: CONCEPT, CHALLENGES AND PRELIMINARY RESULTS, Maboudi, M., Alamouri, A., De Arriba López, V., Bajauri, M. S., Berger, C., and Gerke, M.: ISPRS Ann. Photogramm. Remote Sens. Spatial Inf. Sci., V-1-2021, 121–128, doi.org/10.5194/isprs-annals-V-1-2021-121-2021, 2021