Teacher Training Course: Haupt- und Realschulen (Master)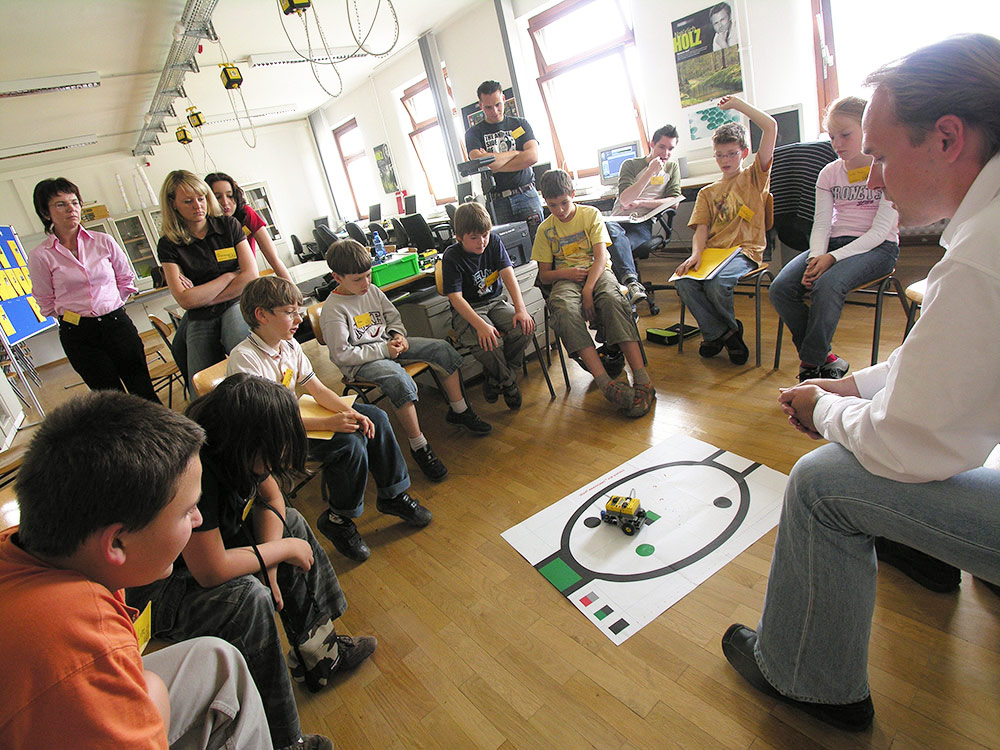 Key data
| | |
| --- | --- |
| Degree | Master of Education |
| Standard duration of study | 4 semesters |
| Language of instruction | German |
| Start of programme | winter semester |
| Admission | free admission (special admission requirements) |
Would you like to work as a teacher at a Hauptschule or Realschule one day? Your first step towards this goal is the double major Bachelor's degree.
The Master of Education degree programmes build on this degree. The degree programmes are characterised by a close link between theory and practice in order to ensure that you are well prepared for your future profession as a teacher.
What is special about TU Braunschweig?
Studying on a dedicated campus
During your studies, you can expect a practice-oriented education with integrated school placements and opportunities for professionalisation.
For the most part, you will be studying on the North Campus, where a modern centre for humanities and educational sciences has been created.
Its central institute library and computer pools are ideal places to get your work done. The Mensa and sports facilities are within walking distance.
Information on the study programme
Admission requirements and application
You can apply for this Master's degree programme if you have a Bachelor's degree in a related discipline. You can find more information on the admission requirements in our admission regulations [documents in German only]. Please carefully read the information provided before you submit your application!
For some majors, proof of language proficiency [documents in German only] is required at the latest upon admission to the Master's examination.
More information
---
Contact