Group of Prof. Dr. Ingo Ott
Group of Prof. Dr. Ingo Ott
Members: Susanne Boschuk, Rolf Büssing, Igor Esarev, Dr. Maria Gil Moles, Petra Lippmann, Judith Ott, Pia Schneeberg, Dr. Annika Timm, Sebastian Türck, Nils Wagner, Anna Wilsmann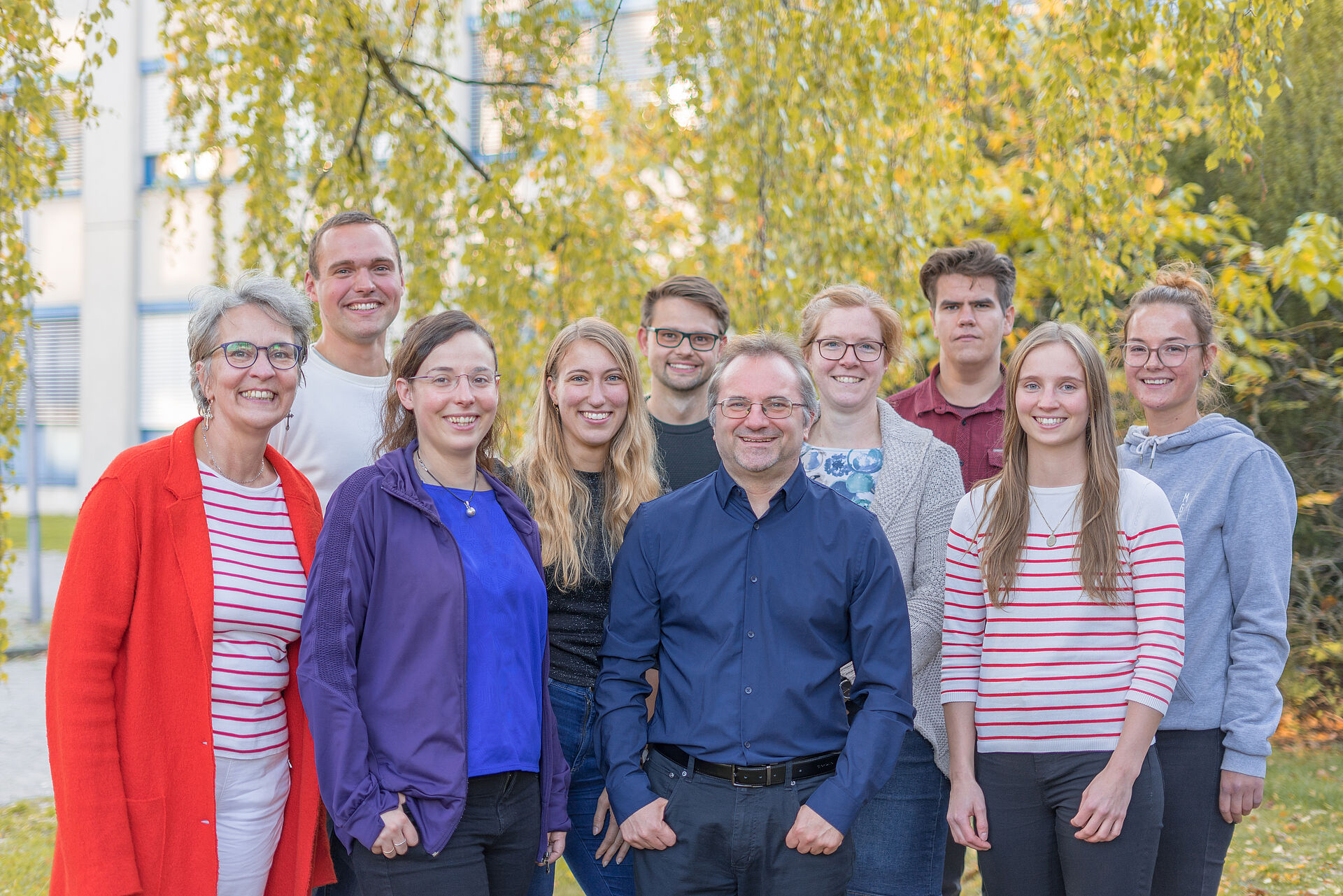 Inorganic and Organometallic Medicinal Chemistry
With a few exceptions (e.g. the antitumor agent Cisplatin) metal elements have not been used as partial structures of therapeutic drugs. However, these elements offer a rich pool of chemical properties and geometries that could be exploited for the development of new innovative drugs. In particular, recent progress in organometallic chemistry has opened access to a broad variety of functional groups, which is still largely unexplored regarding its use in medicinal and pharmaceutical chemistry.
Accordingly the main perspectives of our research are:
- understanding the medicinal chemistry and chemical biology of metal complexes
- development of metal based pharmacophores
- establishing structure-activity relationships for metal based drugs
Within these general targets, the design of novel antitumor agents with gold and other metal central atoms has been in the center of our research interests during the last years. The experimental strategy follows an interdisciplinary approach that consists of inorganic / organometallic synthetic chemistry, (bio)analytical chemistry, biochemistry and cell culture methods. A special focus has been on the application of high-resolution atomic absorption spectroscopy for the analysis of cellular metal biodistribution.

Jobs
PhD students and Postdocs
Initiative applications are always welcome. However, obvious "mass emails" without specific reference to the research field can not be answered.