Employer branding and recruiting at the TU Braunschweig
If you want to position yourself as an appealing employer for university graduates or are looking for active contact with potential junior staff, the Career Service is your central point of contact at the TU Braunschweig.
Whether a large corporation, a "hidden champion" or a public service institution - give yourself a face and a voice as an employer! We invite you: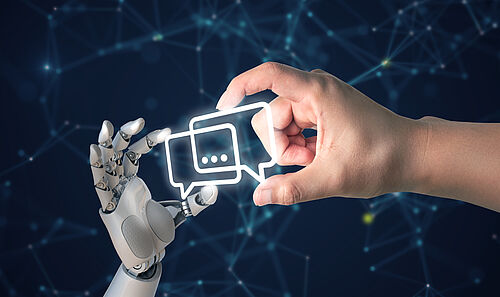 Designing and conducting key competence workshops: which skills are important in the working world of tomorrow?
To illustrate concrete professional fields: what are the recruitment requirements, work processes and future questions in a specific functional area?
To enable a look behind the scenes through excursions: how is your production organized, what is the working environment like, where do new ideas mature?
Publish current job offers in our job portal job ticket. You can find out how to do this here.
You could also get involved:
Become our cooperation partner!
The TU Braunschweig is characterized by an excellent reputation in international research and teaching. Approx. 19,000 students in 75 courses form a large pool of specialist knowledge, innovative thinking and commitment.
Become our cooperation partner and seek early contact with this employee potential of tomorrow!
We strive for a long-term and trusting cooperation with you, but also offer opportunities for selective cooperation. With our workshops and advisory services, we reach students from all faculties. We organize tailor-made offers for your target group with you and support you in the implementation, publicity and evaluation of your individual event.
Contact for the general semester program