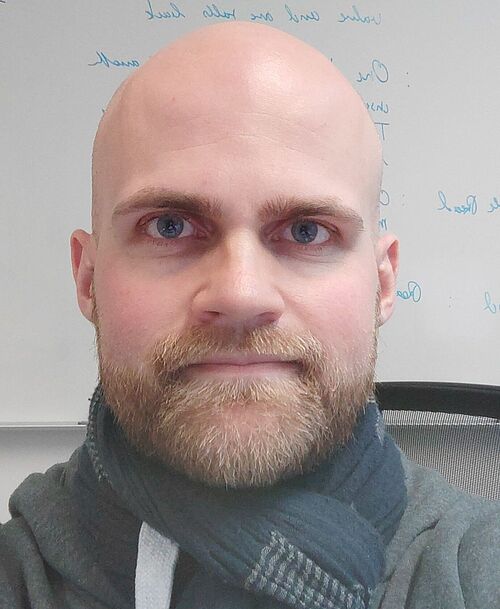 Simon Koch is a PhD candidate since Mai 2018. His research area is web security focusing on automated and model based vulnerability detection and verification.
Room 211
simon.koch[at]tu-braunschweig.de
0531/391-3251
Publications
The OK is Not Enough: Large Scale Study of Consent Dialogs in Smartphone Applications
Simon Koch, Benjamin Altpeter, Martin Johns
To appear at the 32nd USENIX Security Symposium, 2023
FUZZILLI: Fuzzing for JavaScript JIT Compiler Vulnerabilities
Samuel Groß, Simon Koch, Lukas Bernhard, Thorsten Holz, Martin Johns
Network and Distributed System Security (NDSS) Symposium, 2023
Keeping Privacy Labels Honest: Developer conformity to self declared data collection via Apple Privacy Labels
Simon Koch, Malte Wessels, Benjamin Altpeter, Madita Olvermann, and Martin Johns
Privacy Enhancing Technologies Symposium (PETS), 2022 [pdf][Artefacts]
Raccoon: Automated Verification of Guarded Race Conditions in Web Applications
Simon Koch, Tim Sauer, Martin Johns, Giancarlo Pellegrino
35th ACM/SIGAPP Symposium on Applied Computing (SAC), 2020 [pdf][video][slides]
Deemon: Detecting CSRF with Dynamic Analysis and Property Graphs
Giancarlo Pellegrino, Martin Johns, Simon Koch, Michael Backes, and Christian Rossow
Proceedings of the 2017 ACM SIGSAC Conference on Computer and Communications Security (CCS), 2017 [pdf]

Available Thesis Topics
I am interested in being a thesis advisor for both Bachelor and Master thesis and always have available topics. If you are in search of a thesis please drop me an email containing your skills and interests and we can work out a topic.
As my work is focused in the area of model based vulnerability detection as well as mobile privacy. The following skills are a nice to have and you are going to have to master some of them during your thesis :
iOS jailbreaking
Android emulator
static program analysis
graph databases/data represented as graphs
Scala, PHP, JavaScript
SQL, including different dbms such as postgres, mysql, sqlite
Teaching Assistent
| Year | Semester | Name |
| --- | --- | --- |
| 2020 | WS | Websicherheit (Seminar) |
| 2020 | SS | Websicherheit (Seminar) |
| 2019 | WS | Websicherheit, Anwendungssicherheit (Seminar) |
| 2019 | SS | Programmieren I |
| 2018 | WS | Websicherheit |
Sub-Reviews
| | |
| --- | --- |
| Year | Conferences |
| 2020 | CODASPY, SAC, Euro S&P, ARES, ACSAC |
| 2019 | CODASPY, SAC, ACSAC, WWW |
| 2018 | Euro S&P, ACSAC |