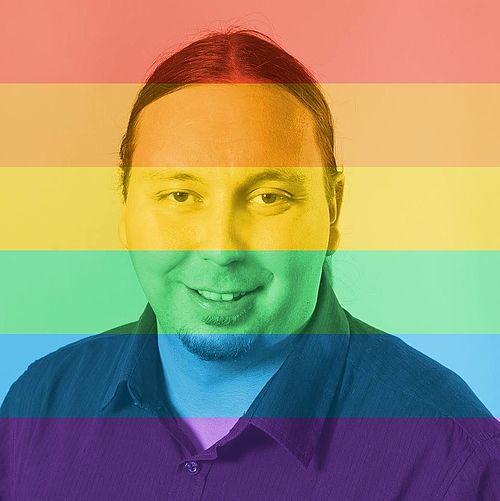 Research Fields:
Philosophy of Technology
New Materialism
Queer and Gender Studies
Current Research Projects:
Part of the MWK-Verbundprojekt "Materialität von Geschlecht in Bildungsprozessen"
PhD-project "Queer matter(s): On the difference/s of Blochian and Baradian Materialism"
CV
Jan Büssers studied B.Sc. "Biotechnology" at University of Applied Sciences Darmstadt and M.A. "Technik und Philosophie" at Technische Universität Darmstadt. He was part of the PhD-program "Gendered Configurations of Humans and Machines" (TU Braunschweig, 2017-2020) and is currently PhD-candidate at Technische Universität Darmstadt.
Lectures:
SoSe 2020: "Testo Junkie – Queere Perspektiven auf Körper, Technik und Biopolitik" (Abteilung für Geschichte der Naturwissenschaften mit Schwerpunkt Pharmaziegeschichte, TU Braunschweig)
Since 2015 "Nanotechnology in Its Societal Context" (Distance and Independent Studies Center, M.Sc. Nanotechnology, TU Kaiserslautern)
Conference
May 2019: "Queer Futurity and Utopia: Imagining a Non-Place for Change" at "NORA 2019 – Border Regimes, Territorial Discourses & Feminist Politics", Háskóli Íslands (University of Iceland) in Reykjavik.
April 2019: "Trans*forming Technology: On the Ontology of the Not-Yet and Utopia" at "ASCA Workshop 2019 – Realities and Fantasies: Relation, Transformations, Discontinuities.", Universiteit van Amsterdam.