Student theses
Projektarbeiten/student project theses
The project theses Mechatronics is integrated into the project theses Production and Systems Engineering. Registration for both specializations takes place at the beginning of the respective semester via StudIP under "Projektarbeit Produktions- und Systemtechnik".
This is the list of project, study, bachelor and master theses currently advertised at the IMT.
Oxidative and nitrosative stress are directly linked to a wide range of disorders, from Alzheimer's to schizophrenia. A sensor to measure these stressors could find applications from point-of-care diagnostic aids (labs-on-chips) to functioning as a new research tool in miniaturized disease models (organs-on-chips). The aim of this project is to take a previously-developed optical assay based on a soluble chemical and develop it into a sensor platform by immobilizing or otherwise integrating this chemical compound into microfluidic devices.

Responsible: Dr. Thomas Winkler
This thesis deals with the fabrication of microfluidic channel with IP-Q photoresist in different shape and sizes. IP-Q photoresist is used for High-speed fabrication of millimetre-sized microfluidic chip using Nanoscribe's high-precision 3D printing technology. The 3D printing of the channel system is achieved with a 2PP system equipped with a near infrared femtosecond laser source.

Responsible: Ebrahim TaiediNejad
Hi! We are MinkTec, a spin-off of the IMT and we want to be the very first company to find and successfully target the causes of non-specific back pain. Our unique sensor shirt is the first easy-to-use technology in the world to track the exact shape of the spine 24/7 and display a personalized 3D-avatar of the user in their mobile app. Using machine learning algorithms, we want to analyze motion patterns of back pain patients to find the causes of their pain. Our app provides tips and tricks for better posture as well as targeted vibration alerts and includes an individualized training plan that is covered by all German Health Insurances.
Ansprechpartner: Benjamin Holmer (benjamin.holmer@minktec.com or +49 176 6122 8869)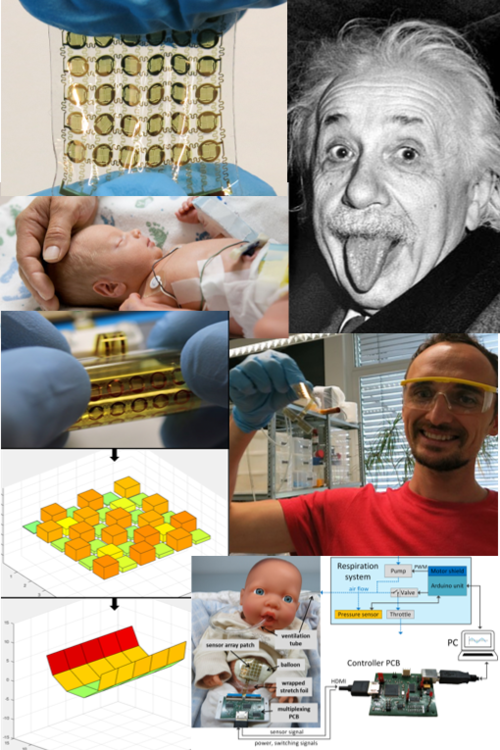 Dear Students / Liebe Studierende,
In this project you can do any kind of work to create flexible/stretchable sensor systems! From sensor design/fabrication, over electronics development/fabrication to exciting software development tasks. You can expect interesting tasks at a competent and pleasant working atmosphere!
Just have a look at my website: www.ib-ekoch.de
Die Arbeit kann sowohl in deutscher als auch in englischer Sprache durchgeführt werden.
Feel free to contact me at any time :)
Ansprechpartner: Eugen Koch