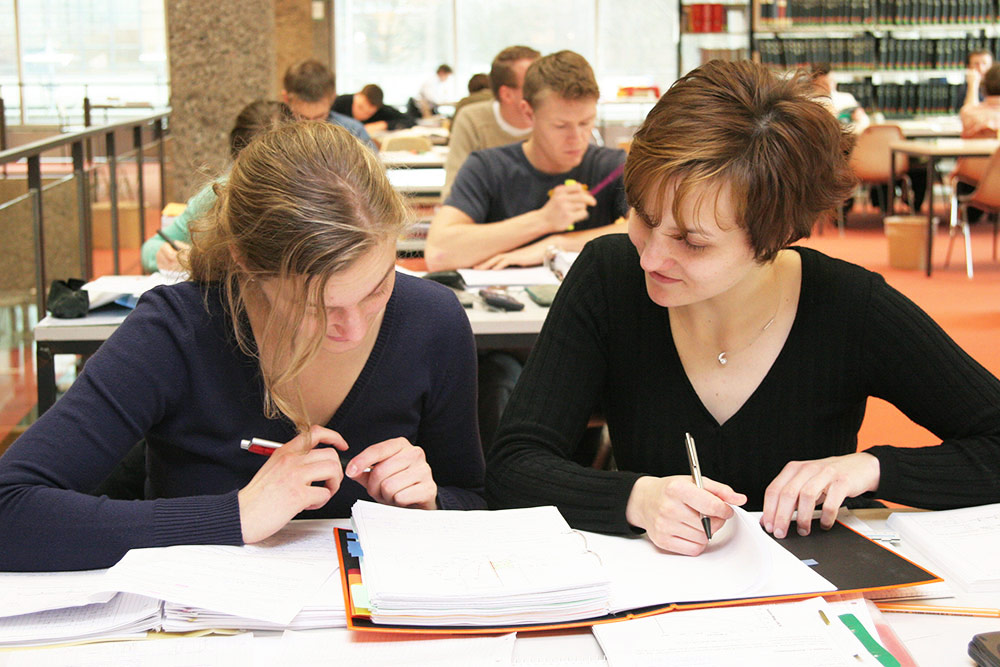 Key data
| | |
| --- | --- |
| Degree | Bachelor of Science |
| Standard duration of study | 6 semesters |
| Language of instruction | German |
| Start of programme | winter semester |
| Admission | restricted admission |
Diverse career opportunities in business, health care and the educational sector
As an empirical science, psychology uses scientific methods to investigate general regularities in cognitive structures and behavioural processes. This allows for the explanation and prediction of human experience and behaviour. On this basis, suggestions can then be made for a change in behaviour in a wide variety of practical fields. Completion of the Bachelor's programme entitles students to enrol in the Master's programme in Psychology with a main focus on Clinical Psychology and Psychotherapy (starts in the Winter Semester 2022/23) if they choose the respective area of specialisation. It also entitles to enrol in any general Master's degree in psychology.
What is special about TU Braunschweig?
While studying psychology, you will acquire basic qualifications based on scientific methods and gain an insight into practical work through work placements. Our mentoring programmes offer intensive support and advice, enabling you to study quickly and focus on starting your career in the best possible way. To prepare for the Master's degree in Psychology with a main focus on Clinical Psychology and Psychotherapy, you can choose the necessary modules.
Upon completion of this degree programme at TU Braunschweig you will be ready to work in the following fields in particular:
psychological psychotherapy (after successful completion of a corresponding Master's degree)

psychology in health care

psychology in business, technology and transport

psychology in research
Psychology at TU Braunschweig
Due to the small number of students, you can study psychology at TU Braunschweig under very good supervision and with lots of opportunities for individual development. Lectures are not overcrowded and working together in seminars in small groups is possible as the students know each other well. It is easy to get in touch with lecturers and tutors will provide good support. In the Bachelor's programme in Psychology, you will study together with around 75 students per semester. You will be supervised by eight professors and many research associates and adjunct lecturers.
The Institute of Psychology's research foci are primarily in the following areas:
clinical psychology

occupational and organisational psychology

forensic psychology

engineering and traffic psychology
Research projects are often carried out in cooperation with national and international universities, research facilities and clinics. In applied research, we cooperate with various facilities and companies in the region.
Information on the study programme
Admission requirements and application
You will need a formal university entrance qualification to apply for the programme. If you do not have the German Abitur, you can check our summary [in German only] to find out which degree programmes are available to you depending on your educational background.
With its Bachelor's degree programme in Psychology, TU Braunschweig participates in the Dialogorientiertes Serviceverfahren (DoSV) of hochschulstart.de for the first semester. Information on how to apply via the DoSV can be found in the Application ABC [in German only].
More information
---
Contact