Institute for CMOS Design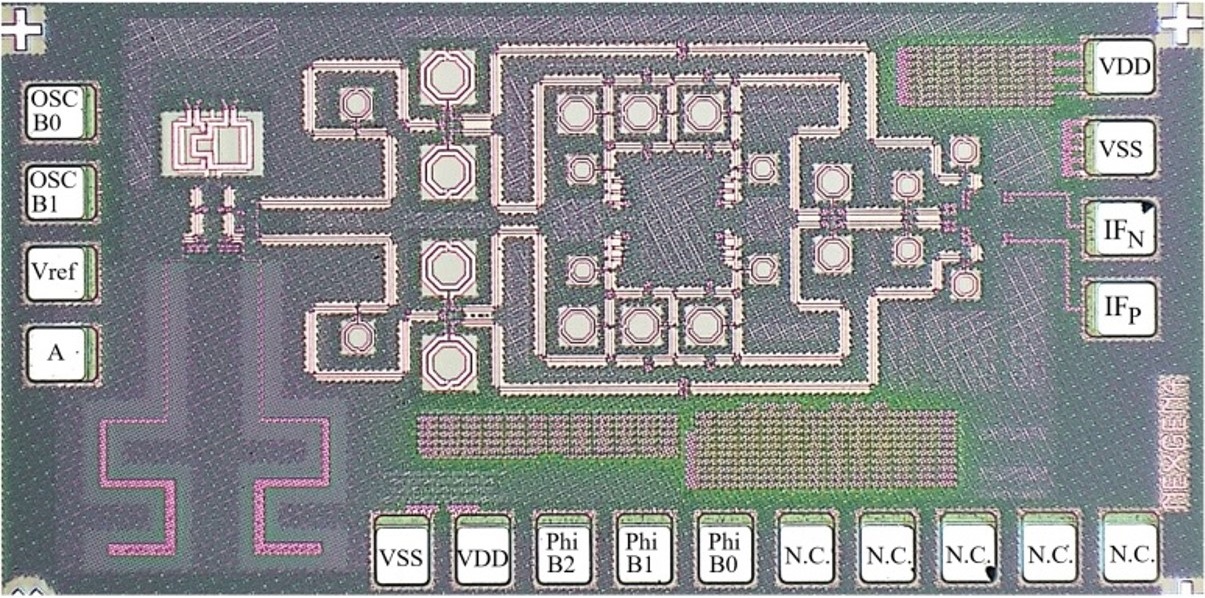 Welcome to the Institute for CMOS Design
The institute for CMOS Design headed by Prof. Dr.-Ing. Vadim Issakov conducts research in the field of design of analog, mixed-signal and high-frequency integrated circuits in CMOS and BiCMOS technologies.
We participate on numerous national and international funded research projects in close collaboration with industry, research institutes and other universities. Our research focusses on three main applications:
- Design of analog circuits and fully-integrated transceiver for radar applications
- Low-power integrated circuit for biomedical electronics
- Highly-integrated systems on chip (SoC) operating at cryogenic temperatures for quantum computer
In our Teaching we focus both on fundamental aspects of analog circuit design, but we also create a clear connection to the practical aspects. The lectures are accompanied by practical exercises and laboraties. Students can gain a deep understanding and practical experience in the field of integrated circuits and systems thru numerous CAD-Exercises, laboratory assignments and student theses. Thereby students can repeat the learned theoretical knowledge and apply them to practical desing problems.
At the institute we have usually numerous student assistant and PhD posistions in the field of CMOS Design. If interested, please contact directly Prof. Dr.-Ing. Vadim Issakov.
P.S. This webpage is still under construction. Therefore, in case of questions, please do not hesitate to send your inquiries per email.
Institute of CMOS Design
Lead: Prof. Dr. Vadim Issakov
Hans-Sommer-Straße 66
38106 Braunschweig
Further information on how to reach us on our contact page.
Events
No news available.