Buddies for international Summer School participants wanted
Become a Buddy!
As in previous years, international students from all over the world will take part in the TU Braunschweig Summer Schools in 2024 to learn German and get to know German culture. This works best if they can establish contacts with local students during their time in Braunschweig.
You are studying at TU Braunschweig and are interested in international exchange? The International House is looking for motivated students who would like to support the international participants in the following periods:
04 March – 22 March 2024
17 June – 26 July 2024
02 September – 27 September 2024
To register with the Buddy Programme, please send the completed registration form to summerschool(at)tu-braunschweig.de.
Please also note our registration deadlines:
Buddy Programme in March: 15 February
Buddy Programme in June/July: 01 June 2024
Buddy Programme in September: 15 August 2024
Online information sessions
We will be happy to provide detailed information about the Buddy Programme and answer your questions at our online info sessions.
Dates will be announced in the fall of 2023.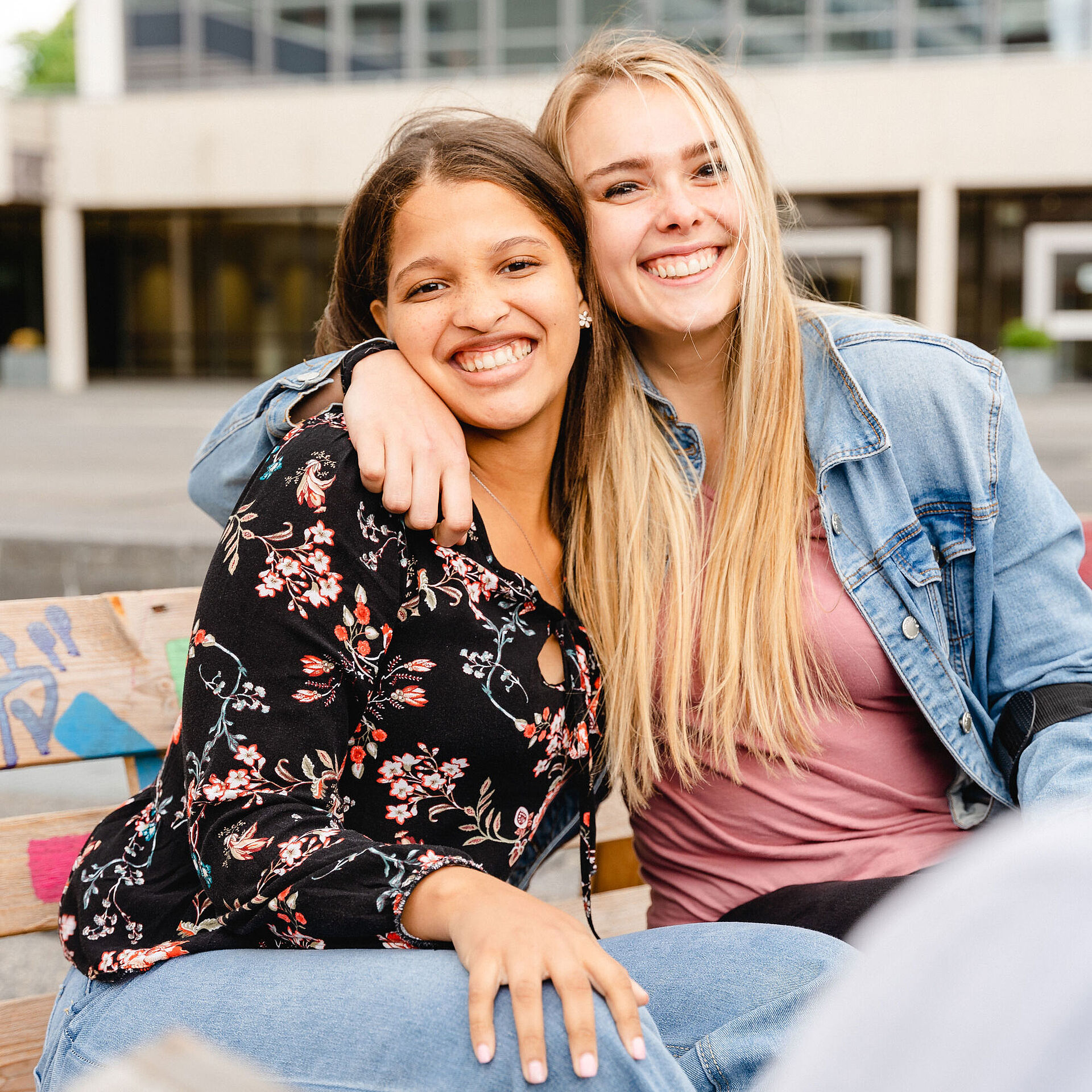 What to expect as Buddy:
the opportunity to establish many intercultural contacts with students from the USA, Canada, Brazil, South Africa, Tanzania and many other countries
the improvement of your language practice in English and possibly another foreign language through contact with native speakers
joint participation in leisure activities such as a scavenger hunt through Braunschweig or an excursion to Riddagshausen with a group of students from five different continents
a certificate for participation in the Buddy Programme (20 hours or more)
Your Commitment
You decide for yourself how much time you can commit to supporting the international participants. We will discuss individually on which dates you would like to participate. However, in order to receive a certificate of participation, you should commit at least 20 hours to the Buddy Programme during the Summer School.
Your tasks as a Buddy
You will pick up international students at the train station and accompany them to their accommodation. If necessary, you will help with the first orientation around the accommodation (supermarket, bus stops, etc.).
You support the students with the first organization of their everyday life in Braunschweig (e.g. public transport, SIM card, etc.).
You will take part in the joint get-to-know-you meeting and help organize the joint final picnic.
You will also participate in selected leisure activities of the Summer School together with the international students and organise your own activities with the international students (e.g. afternoons together in the park, karaoke, etc.).
You are available to the students as a contact person during the entire stay.
Students from the Master's programme "Lehrämter Grund-, Haupt- und Realschulen"
If you are studying the Master's program "Lehrämter Grund-, Haupt- und Realschulen", you have the possibility to receive credit points for the Buddy Programme in the module "PMA" (Service Learning).
In order to receive credit for the program, you will have to fulfill the following requirements:
Participation in a preparatory session
Time commitment of approx. 15-20 hours/week (80 hours/Summer School)
Preparation of a portfolio according to detailed guidelines