Job offers
Are you interested in a position as a research assistant at AIP? The following link directs you to the job offers. If you are interested and want to know what you can expect at AIP, we have summarized the essential information about working at AIP on this site.
Directly to the job offers.
Start as research assistant
The design, planning, and control of sustainable production and logistics systems are considered important aspects of sustainable development. At the interface of sustainability, production, and logistics, we work with our interdisciplinary team to answer select business management questions. The goal is to support various stakeholders in short-term and long-term decisions. AIP has consistently produced quality research in this field for more than 20 years. Our mission is to link scientific research with industrial practice within the framework of technology- and decision-oriented business administration. An overview of the current research projects at AIP can be found under "Current Research Projects".
By joining the AIP as a research assistant, you will not only gain insight into exciting research topics with a strong focus on sustainability, but you will also be able to quickly achieve relevant research results through your work at AIP. In addition to the opportunity to do a doctorate, you will also be challenged and supported by intriguing projects and a varied daily work routine.
How do we work?
We are a team of research assistants, post-docs, one professor, and one secretary. Prof. Dr. Thomas Spengler is particularly interested in promoting young scientists at AIP. Therefore, he makes time for conversations and discussions with staff.
As a research assistant, you will work in depth on a topic that matches your interests and the research projects at AIP. Your goal is to make a significant contribution to research in this topic area. You will be guided by a research group leader. The research group leaders are experienced scientists who support the individual needs of research assistants through the successful completion of the doctorate. Their guidance will vary depending on the progress of your doctorate. At the beginning of the doctorate, the focus is on the orientation of one's own research topic. In the course of the doctorate, the research group leaders ensure that the work is goal-oriented, point out possible next steps such as publications in a journal or conference contributions. Regular professional exchange and discussion of research results with the research group leaders will also be beneficial to you.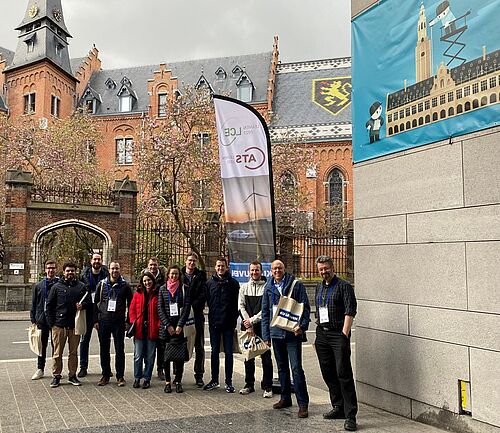 Once a semester, the so-called "Bastelstunde" takes place. For half a week, the institute travels to a hotel in the area in order to concentrate undisturbed on the research of the research assistants. During this internal conference, the research assistants present their research results. The "Bastelstunde" serves as a platform to discuss the results of the research so far but also to specifically address technical questions and to profit from the experience of colleagues. The "Bastelstunde" is a highlight of the institute's year because of the intense community and personal exchange that occurs.
In addition to the internal institute conference, AIP is represented at many other conferences. It is encouraged that the research assistants present and discuss their topics at national and international conferences. This ensures the high quality of research at AIP. Furthermore, the research assistants can build up their own network at conferences from which they can benefit from after their doctoral studies as well.
Teaching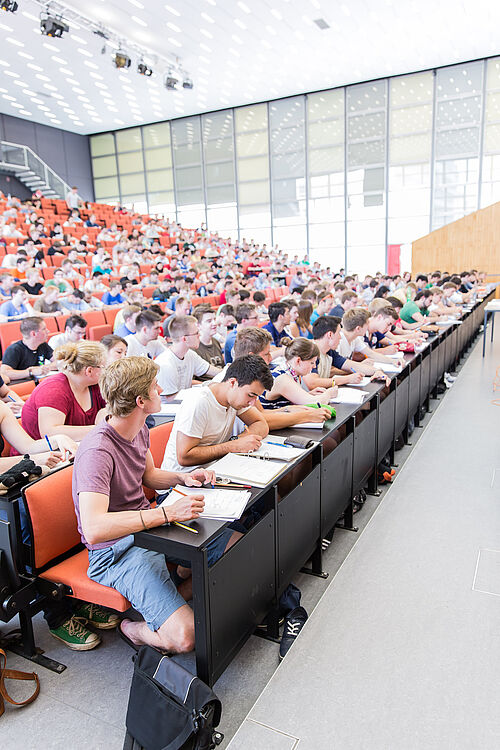 In addition to their own research and collaboration on research projects, research assistants are also responsible for supporting the teaching that AIP does at the university. AIP offers exciting lectures as well as seminars for bachelor and master students in the summer and winter semester. The lectures are mostly held by post-docs or Prof. Spengler and are supported or supervised by research assistants. Seminars are also held and supervised by research assistants. The personal and professional interests of the research assistants are usually taken into account in the distribution of supervisory tasks. As a lecture supervisor, you will revise and update the slides, be a contact person for the students, hold tutorials, and take care of the organization of exams.
Furthermore, you will supervise student theses such as bachelor and master theses and student research projects.
Are you interested?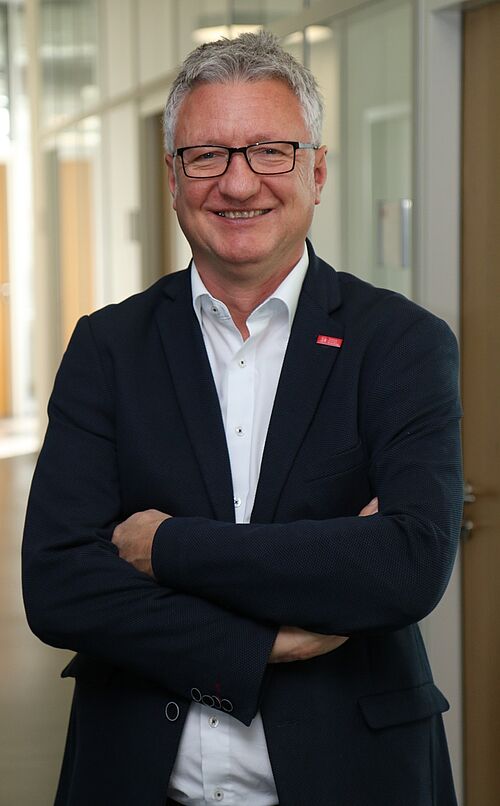 You have completed or are about to complete your master's degree in industrial engineering, technology-oriented management, business informatics, economics, or comparable courses at a scientific university? Are you interested in business management issues in the fields of production and logistics, and do you enjoy research?
Then, we look forward to receiving your application, either for the advertised positions or on your own initiative!