Dr. Fabian Yamaguchi
Contact
Email
fabs (at) sec.cs.tu-bs.de (PGP key)
Telephone
+49 531 391-55126
Fax
+49 531 391-55130
Room
118
Address
Technische Universität Braunschweig
Institute of System Security
Rebenring 56
38106 Braunschweig, Germany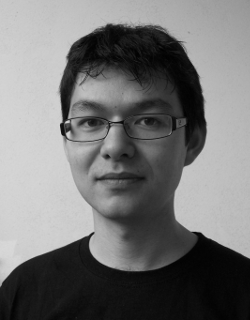 About Me
I am a postdoctoral researcher at the Institute of System Security, TU Braunschweig. I received my Doctoral Degree in Computer Science from the University of Goettingen in 2015 and my Masters Degree in Computer Engineering from Technische Universität Berlin in 2011. Before joining University of Göttingen, I worked as a Security Consultant and Vulnerability Researcher for Recurity Labs GmbH, Berlin.
Publications
A complete list of my publications is available here.
Presentations
Presentation slides of past talks are available here.
Awards
CAST/GI Dissertation Award IT-Security - 2015/16
DIMVA Best Paper Award - 2016
ACSAC Outstanding Paper Award - 2012
ArsDigita Prize - 2001
PC Memberships
2016: International Conference on Availability, Reliability and Security (ARES)
2016: Workshop on Innovations in Mobile Privacy and Security (IMPS)
2016: International Workshop on Security and Trust Management (STM)
2015: International Conference on Availability, Reliability and Security (ARES)
2015: Workshop on Emerging Cyberthreats and Countermeasures (ECTCM)
2014: Workshop on Offensive Technologies (WOOT)
2014: Workshop on Emerging Cyberthreats and Countermeasures (ECTCM)
Reviewing for Journals
IEEE Transactions on Information Forensics and Security (TIFS)
Elsevier Pervasive and Mobile Computing
Conference Organization
2015: Publicity chair, International Conference on Security and Privacy in Communication Networks (SecureComm)