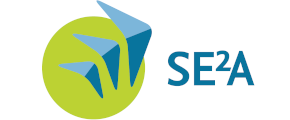 SE²A Paper of the Month
Once a month, the "Paper of the Month" seminar offers the opportunity to learn about and discuss the latest publications of the scientists of the Cluster of Excellence SE²A. In this way, the interdisciplinary, ICA-wide exchange is to be strengthened. The seminar is therefore especially aimed at members of the Cluster, but interested colleagues from other institutes are also welcome after prior registration.
The seminar usually takes place on the last Thursday of a month at 4:30 pm. Click here to register (cluster-externs). Applications or proposals for publications to be featured in "Paper of the Month" can be submitted here.