Study Service Centre
Study Service Centre
inside Haus der Wissenschaft
Pockelsstraße 11
38106 Braunschweig
Opening Hours
| | |
| --- | --- |
| Monday | 10 - 12 h |
| Tuesday | 10 - 12 h + 14 - 15 h |
| Wednesday | 10 - 12 h |
| Thursday | 10 - 12 h |
| Friday & before public holidays | 10 - 12 h |
---
Closure 07.07.2022
The Study Service Centre will be closed on Thursday, 07.07.2022, due to a General Staff Assembly. You can still contact us by mail.
Current visiting rules & procedure at the Study Service Centre
Access is only possible with visitor card.
Wearing an FFP2 mask is strongly recommended.
Procedure:
You inform us at the entry control which facility you wish to visit & receive a suitable visitor card for your desired facility.
You can now visit the Service Desk or the Counselling Office indicated on the visitor card.
When leaving the Study Service Centre, you hand in the visit card at the entry control.
Our service cooperations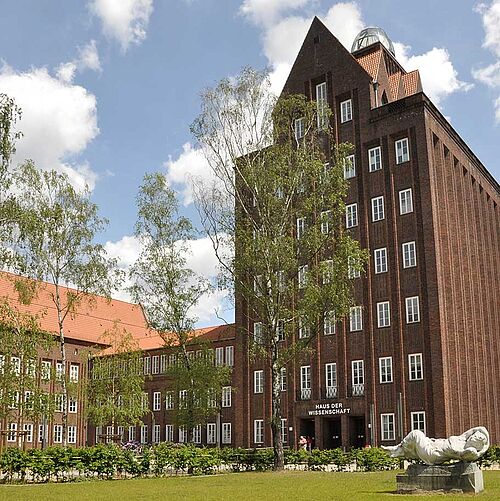 Student officeInternational House
Academic Advice ServiceLanguage Center Social CounsellingStudents@workEmployment Agency ​​​​​​​