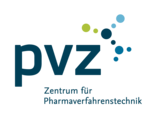 Innovation Network ProPharm
From Research to Science ZIM network for pharmaceutical production technology founded at TU Braunschweig
The demand for innovative and increasingly customized pharmaceuticals is growing continuously – not only in times of crisis. In order to be able to turn research results into products and processes in drug production more quickly, the Center of Pharmaceutical Engineering (PVZ) at the Technische Universität Braunschweig has now founded ProPharm, together with small and medium-sized companies. The network is being funded for an initial period of one year as part of the Central Innovation Programme for SMEs (ZIM) of the Federal Ministry of Economics and Energy (BMWi).
From Research to Science - ZIM network for pharmaceutical production technology founded at TU Braunschweig (Press release from the TU Braunschweig)
More information will follow on short notice.
Prof. Dr.-Ing. Stephan Scholl