The Department of Pharmaceutics at the TU Braunschweig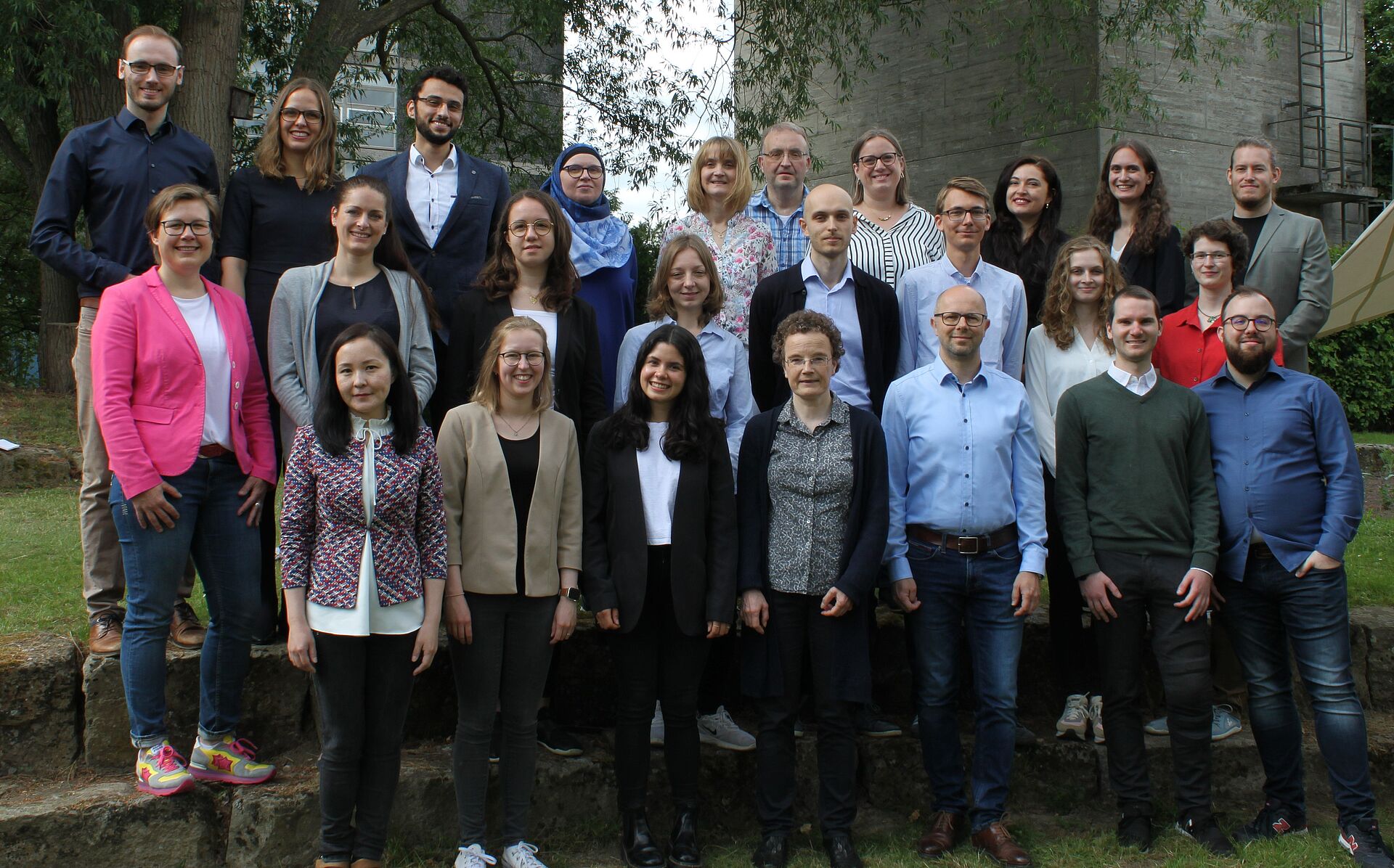 The department of pharmaceutics at the Technical University of Brunswick dedicates itself to a broad field of research areas in line with its academic duty.
Our fundamental research focuses primarily on the physicochemical characterisation of colloidal structures. The crystallisation behavior of surfactants and the characterisation and stabilisation of scaffold structures in semisolid formulations are of particular interest.
Additional research focus is put on the development, manufacture and characterisation of lipid nanoparticles. In conjunction to this, different physical states of nanoparticles (mainly solid, liquid and liquid crystalline) are investigated, particularly regarding their potential in dermal and parenteral application. All of these aspects are expected to give a better insight in improving the bioavailability of poorly water-soluble drugs. By means of physicochemical analyses, the influence of formulation microstructure on drug release and transport across biological membranes is examined in detail. The influence of solely vehicles as well as of complete formulations on biological tissue at the application site is characterised by different approaches and methods. For this purpose, excised animal or human tissues and the self-cultivated cell culture models of biological barriers, especially organotypic skin and cornea construct, are developed and applied at our institute. These investigations are carried out in order to support the characterization and improvement of various controlled release drug delivery systems (DDS) for dermal, rectal, ocular, nasal, and parenteral use.
Staff at the Department of Pharmaceutics
---
---
---
---
---