Equipment & Infrastructure
Equipment & Infrastructure

Pilot plant and equipment
The central area of the lightweight campus is occupied by the production facilities in the pilot plant, which are provided by the various user groups. These are available for the projects carried out in the Open Hybrid LabFactory and are adapted and supplemented according to the requirements of the projects. The pilot plant management is located centrally for all users in OHLF and the necessary resources are planned according to the requirements of the projects. The entire value-added chain for hybrid components is mapped, from conceptual design to textile production and the hybrid manufacturing process to recycling. This includes plant engineering in the areas of pressing technology and injection moulding, handling technology, textile technology, surface technology, profile technology and low-pressure casting as well as environment and recycling.
Analytics and test engineering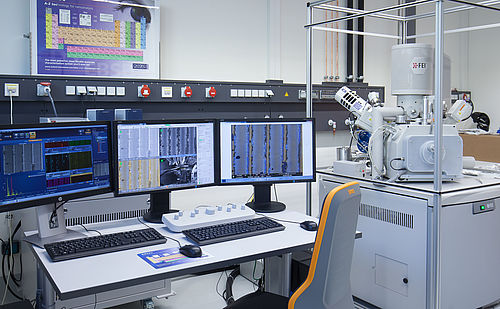 The twelve laboratories of the Open Hybrid LabFactory with a usable area of 400 m² flank the pilot plant. They support the development of materials and manufacturing processes for economical and multifunctional lightweight construction in a variety of areas. In the laboratories, analyses of materials, process and quality controls, tests and measurements are carried out or process parameters are determined on the basis of smaller laboratory systems in order to later optimise production processes on the large-scale facilities in the pilot plant.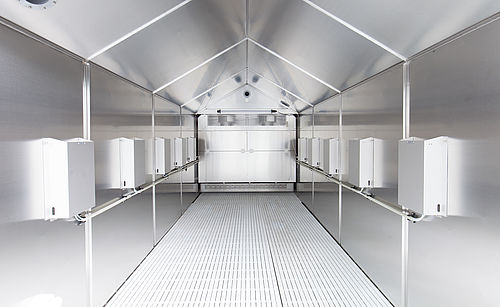 The laboratories comprise the areas of automation and assembly, mechanical and chemical sample preparation, analysis for material characterisation and imaging, with light-optical methods and scanning electron microscopy, as well as facilities for mechanical, quasi-static and dynamic testing technology and a combination corrosion test chamber for ageing analysis. A technological focus of the laboratory equipment is the interface analysis of multi-material interfaces.
Get a detailed overview of all machinery and laboratories here.