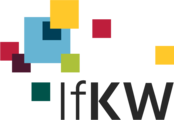 The "Braunschweig Model" offers students in the Bachelor's degree programme an interdisciplinary research and study profile which combines technology and communication science with humanities and cultural studies.
This is carried out through the cooperation between the Technische Universität (TU Braunschweig) and the Braunschweig University of Art (HBK Braunschweig).
In the DiKuM Master's program (master's in Digital Communication and Media Technologies ) at TU Braunschweig, students can choose from a wide range of modules in the areas of communication science and communication technology.
Our teaching and learning culture not only focuses on the professional but also the personal development of the students. We promote the interests and thematic self-realization of the students and require engagement as well as independent and convincing scientific working methods. We use innovative teaching concepts (debates, game-based learning, flipped classroom and visualization approaches) and implement teaching-learning-research projects with practice partners in which students actively participate (research-based teaching). We encourage our students to develop and explore their own ideas and subject interests. In terms of the independent implementation of empirical projects, we support them with our expertise as well as analytical and methodical skills. In concrete research projects, we actively involve students in the current research activities of the institute. We consider the contributions of students (in theses, research seminars or projects) not only as an individual qualification, but also as a contribution to communication science research.